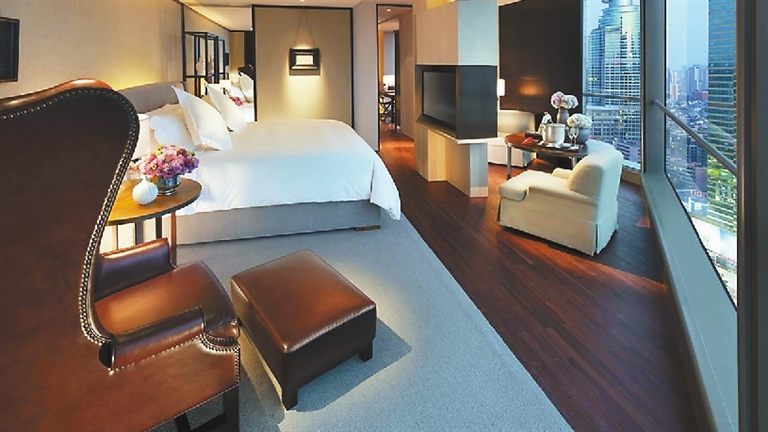 MANDARIN Oriental, Guangzhou is offering an exciting new Head Over Heels Suite Experience in partnership with London's Victoria and Albert Museum, which presents the "Shoes: Pleasure and Pain" exhibition in the city later this month.
TaiKoo Hui Guangzhou, one of South China's most iconic lifestyle destinations, located on the door step of Mandarin Oriental, Guangzhou, is hosting this unique exhibition between May 24 and June 26, the only stop in southern China on the current tour.
The exhibition is presented in five sections – Transformation, Status, Seduction, Creation and Obsession – to explore the varied ways in which footwear choices are demonstrative of human and societal behavior.
Showcasing more than 140 pairs of shoes from six centuries, these include a historically memorable pair from HRH Queen Elizabeth's collection as well as celebrity highlights including David Beckham, Kylie Minogue, Elton John and Naomi Campbell.
The Head Over Heels Suite Experience is priced from 4,500 yuan (US$692) and includes one night of luxurious accommodation in a club executive suite; a guided tour of the V&A "Shoes: Pleasure and Pain" exhibition at TaiKoo Hui Mall; afternoon fashion high tea for two at The Taikoo Lounge; a 75-minute foot therapy treatment at The Spa for two; Oriental Club Lounge privileges; and complimentary leather shoe polishing service.
TaiKoo Hui Guangzhou is a large mixed-use property project situated at Tianhe CBD area. It comprises a shopping mall, two grade-A office towers, and a cultural center with serviced apartments.(SD News)