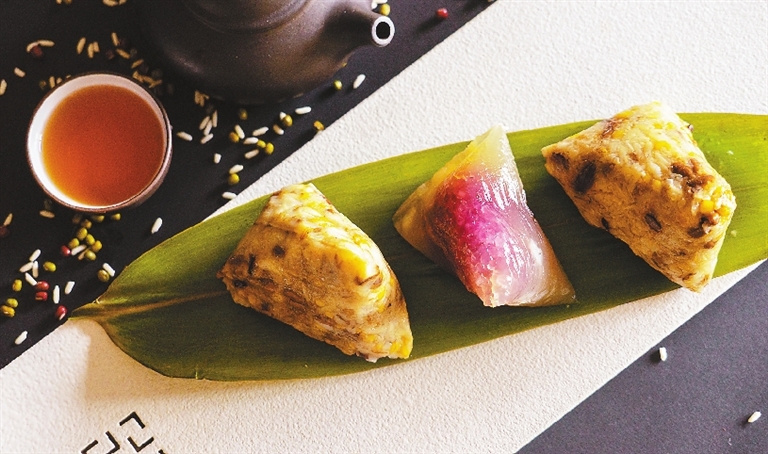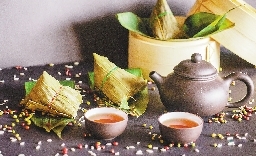 In celebration of the upcoming Dragon Boat Festival, which falls on the fifth day of the fifth month in the Chinese lunar calendar, Shenzhen Marriott Golden Bay will introduce an exquisite rice dumpling gift set.
The gift package is made of canvas, adhering to the low-carbon and environmentally friendly practices advocated by the hotel. To reduce waste, the gift package can be recycled. Comprising four flavors of rice dumplings, or "zongzi" in Chinese, the premium gift set is ideal for the festival occasion.
The gift set contains four flavors of six selected rice dumplings, all selected with quality glutinous rice, fresh meat, grains and precious seafood. Each are handmade and wrapped with fresh reed leaves.
The rice dumpling with pork belly and golden dried scallop is made with selected and superior fillings.
With a blend of fresh seasonal red lotus seeds, green beans and mushrooms, it tastes fresh and salty. The rice dumpling with mixed grains and meat contains pure natural buckwheat, green beans, black-eyed beans, hook beans and fresh tender pork.
For vegetarians, the crystal rice dumpling with purple sweet potato and sago and the rice dumpling with lotus seed are on offer.
The gift set is priced at 298 yuan (US$43).(SD News)