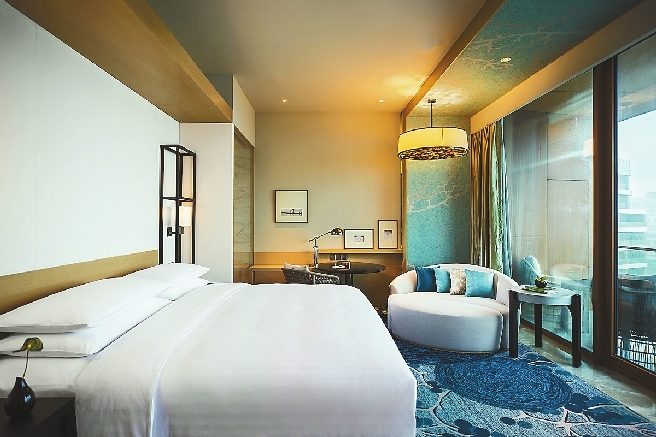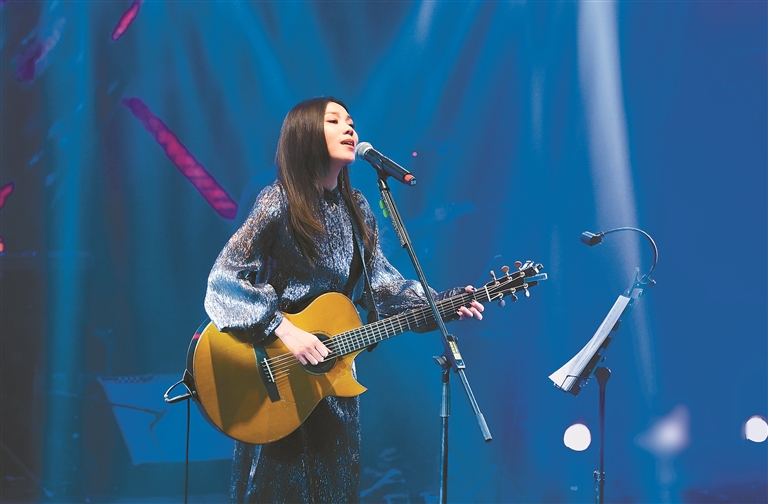 RENAISSANCE Hotels owned by Marriott International announced acclaimed Singaporean singer and songwriter Tanya Chua its newest brand ambassador in Suzhou, Zhejiang Province, on June 1. It's the singer's first-time signing with the hotel.
Her ambassadorship was inaugurated at the newly-opened Renaissance Suzhou Taihu Lake Hotel.
According to the hotel, Chua echoes the spirit of the hotel brand — collecting surprises and unexpected experiences through one's trips and exploring unique avenues.
Apart from being the brand ambassador, Chua will also join hands with the hotel to promote its brand new program called "Evenings at Renaissance," which aims to bring leisure and relaxation to guests after working all day.
The signature "Renaissance Cocktail" program features 20 kinds of cocktails inspired by Renaissance Hotels in different destinations in the Asia-Pacific region. Guests can experience the feels of different Renaissance Hotels through drinking the cocktails.
Chua brought four new cocktails inspired by her four songs, each cocktail representing the charm of Beijing, Hong Kong, Shanghai and Bali. The four cocktails will be available soon in Renaissance Hotels in the Asia-Pacific region, and the hotels will launch different themed events around the four cocktails.
In addition, the singer will also collaborate with the hotel and present a creative dessert called "Breathe."
As a pastry enthusiast herself, Chua injected her passion and creativity for songs into the design of the desserts. The singer believes that inspiration, just like breath, is an indispensible part of people's lives.
"Renaissance Navigator Feast" dinner series, which is another unforgettable travel moments, will enter all the Renaissance Hotels in the Asia-Pacific region. Guests can experience the food culture of different destinations through the series.
"It's a great honor to cooperate with talented Tanya Chua," said Kong Le, brand and marketing chief executive of Marriott International Asia Pacific. "Renaissance Hotels aims to bring guests unique experience and unforgettable travel moments, which echoes Chua's philosophy for traveling."
"My life is a journey of exploration. I enjoy the unexpected things and unique experiences during my trip around the world. The food that I had never tasted, the unique culture and unexpected views will all become the source of my inspiration," Chua said.
The opening of Renaissance Suzhou Taihu Lake Hotel is another testimony of Marriot International's expanding landscape. The hotel, overlooking beautiful Taihu Lake, provides authentic Suzhou cuisine and suits the needs of people for tourism, leisure and business. (Yang Mei)