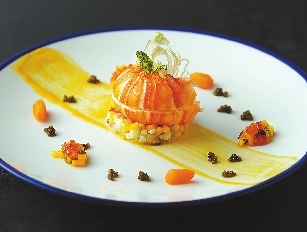 SHANGRI-LA Hotels and Resorts has recently announced it has received full Marine Stewardship Council (MSC) seafood Chain of Custody certification (CoC) for all its 53 properties across the Chinese mainland and Hong Kong.
As the first hotel group in Asia, Shangri-La initiated the certification program as part of its sustainable sourcing strategy and commitment to protect future seafood supplies and make a positive impact on the environment.
The MSC runs the only wild-capture fisheries certification and eco-labeling program that meets best practice requirements set by both the United Nations' Food and Agriculture Organization (UN FAO) and ISEAL, the global membership association for sustainability standards. The MSC is also the only global seafood certification program to be recognized as credible by the Global Sustainable Seafood Initiative (GSSI).
With a total of 53 hotels participating, Shangri-La has the greatest number of properties in Asia certified by the MSC.
Critical to the collaboration is the highlighting of sustainably sourced seafood selections on the hotels' restaurant menus.
Guests can identify these culinary offerings by the trusted MSC eco-label printed alongside the dish description, which indicates the seafood is from MSC-certified fisheries and suppliers.
MSC certification means the seafood was sustainably fished — it is fully traceable from a legal fishery, and has had minimal impact on the marine environment and other species, including threatened or endangered species and juvenile fish.
"By being the first to partner with the MSC in Asia, we hope to galvanize others in the hotel industry to join us in offering certified sustainable seafood to make a positive impact in the world collectively," said Shangri-La president and COO Oliver Bonke.
This significant step Shangri-La is taking towards having the greatest number of hotels in Asia certified by the MSC enables the group to stay ahead of emerging issues and enhance its Rooted in Nature culinary initiative, which was introduced in 2014 to highlight responsibly sourced food offerings.(Tang Li)