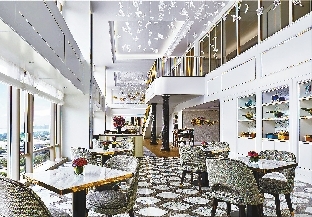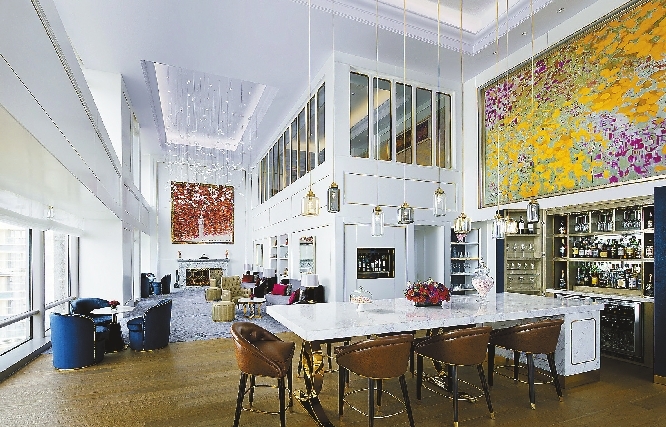 THE Langham, Shenzhen is unveiling a brand new club after a complete makeover.
Located on the 22nd and 23rd floors of the hotel and spanning a total area of 613 square meters, The Langham Club has an exclusive and private luxurious retreat on offer, a respite from the bustling city.
The floor to ceiling windows allows natural lighting to come through, creating a warm environment. These vast windows also offer a spectacular view of the city skyline of Shenzhen Bay and Shennan Boulevard.
Elegantly designed with contemporary European accents, the main color scheme is dark blue and white, complemented with cream-colored furniture and classic polished marble flooring.
The Langham Club guests are offered the private butler service as well as private check-in and check-out at the reception counters.
One of the key highlights of the club, loved by many guests, is the Writer's Corner. This space is a tribute to the literary talents and celebrities like Charles Dickens, Oscar Wilde and Arthur Conan Doyle, best known for his Sherlock Holmes stories, who used to stay at The Langham, London.
Guests can pick from a selection of collectors' books in English and Chinese and indulge in these books privately over a cup of tea at the Writer's Corner.
The bar at the club is a favorite amongst guests in the evenings. The large sapphire blue colored wine chiller houses a large variety of wines from all over the world. Every night, the hotel's bartenders and mixologists will entertain guests with creative cocktail concoctions. Guests can relax over drinks and share conversation at the end of the day.
The second level of The Langham Club (23rd floor) features four conference rooms with unique themes and a wide range of facilities to meet the needs of business travelers.(Maggie Tang)