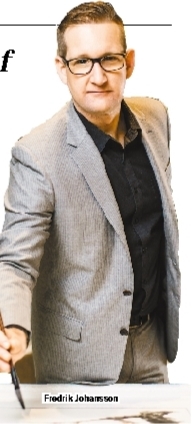 HILTON Worldwide has announced the appointment of Fredrik Johansson as general manager of Hilton Shenzhen Futian.
Johansson will be responsible for hotel operations, including the leadership and development of the management team, overall vision for the hotel's team members, driving and delivering property wide projects, and ensuring that quality and guest experiences are unique to the property and are consistent with the Hilton brand.
The new general manager will also have key appointments with the media, local governments and other businesses.
John Burger, area general mana-ger for greater Shenzhen area, said, "Fredrik's experience in the hospitality sector and, in particular his knowledge of the Asian market, will ensure that our discerning guests continue to have a unique experience at the Hilton Shenzhen Futian. Under his guidance, we are confident that the hotel will continue to cement its position as one of the top luxury hotels in Shenzhen."
Johansson comes from DoubleTree by Hilton Shenzhen Longhua where he held the same position since November 2015. He brings over 20 years of experience working in various international hotel brand such as Westin, Sheraton and Crowne Plaza and has spent more than 10 years in China. During his tenure, Johansson has assumed the positions of food and beverage director, hotel manager and general manager.(Maggie Tang)