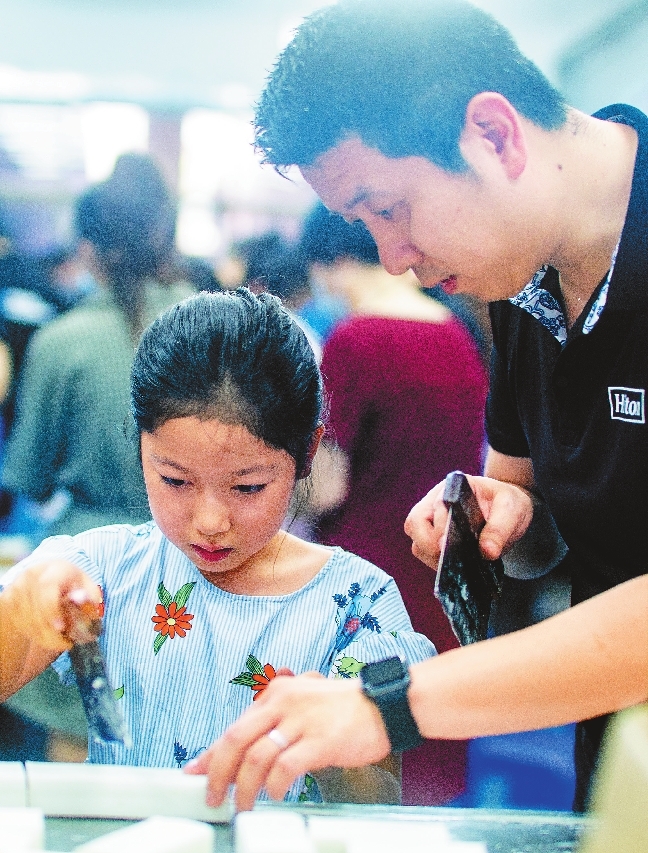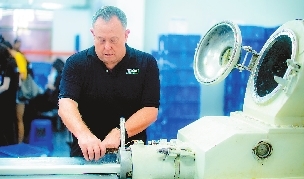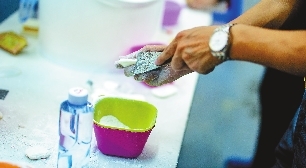 DO you know what happens to your once-used bar soap after you check out of your hotel room? Instead of just throwing it away, hotels and charities are trying to make these lightly used soaps useful again.
A total of 52 volunteers from 13 hotels in Hilton's Guangdong properties participated in SOAP, a hotel soap recycling public welfare activity, Wednesday.
In partnership with Soap Cycling, a Hong Kong-based non-profit soap recycling organization, Hilton Guangdong hotels have collected 1,000 kilograms of lightly used soaps from its hotel rooms and then recycled them into new soaps.
Volunteers first cleaned the surface of the soaps, then ground them into powder, and finally re-pressed them into new soaps. These soaps will be donated to children in less developed areas in China to improve their personal hygiene.
In just three hours, volunteers recycled a total of 200 kilograms of soap, enough soap to keep 400 children clean for one year.
"Soap recycling is a good way to get the used soaps recycled, keep the environment sustainable, help people in need and encourage the awareness of personal hygiene," said John Burger, Hilton's area general manager for greater Shenzhen area, adding SOAP is a part of the Hilton Hotels' Global Week of Service, during which Hilton hotels all over the world would take action to achieve environmental responsibility goals.
It is reported that hundreds of children die every day from preventable diseases such as pneumonia and diarrhea, said C.K. Li, manager of Soap Cycling's China division, adding hand washing is an effective way to prevent these diseases.
"We have expanded in the Guangdong area during the past three years, so this provides us a great opportunity to enlarge our impact of soap recycling," said Michael Zhou, Hilton's area general manager for Guangzhou. "Please join us. One little effort is better than no effort."(Nan Nan)