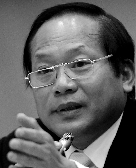 VIETNAM yesterday suspended its minister of information and communications for mismanagement at a state telecoms firm, official state media Vietnam News Agency reported, amid a crackdown on corruption.
Police earlier this month arrested a former chairman of MobiFone Corp. and another senior official of the Ministry of Information and Communications on allegations of economic mismanagement.
The Communist Party's inspection committee found MobiFone overpaid for a 95 percent stake in a loss-making pay TV provider. MobiFone, one of Vietnam's three largest mobile carriers by subscription, bought the stake in private pay TV provider Audio Visual Global JSC for nearly 8.9 trillion dong (US$386.07 million) in late 2015.
President Tran Dai Quang approved a decision to suspend Information Minister Truong Minh Tuan for violations stated by the party inspection committee, VNA reported. Last month, the committee said Tuan illegally approved and mismanaged the stake sale between AVG and MobiFone, which is under direct control of the information ministry. (SD-Agencies)