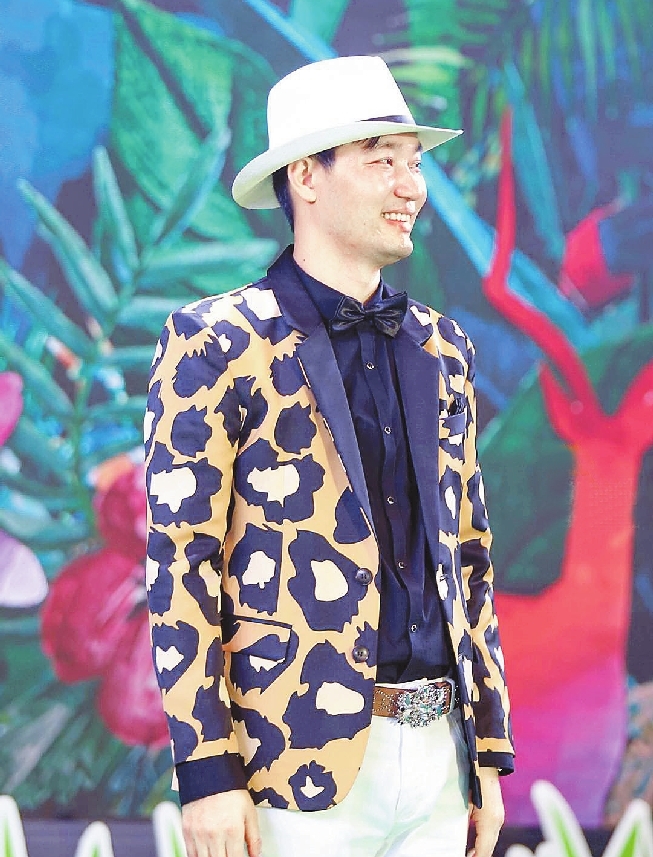 Debra Li
debra_lidan@163.com
CLAD in a sleek leopard print jacket, general manager Robert Young was the life and soul of the gala feast marking Shenzhen Marriott Hotel Golden Bay's first anniversary on the night of July 22. A good singer with a trace of similarity to cantopop singer Hacken Lee, the charismatic Young performed at the gala to entertain his guests.
"My colleagues said my singing brings good luck to the hotel," he said. "So it's my obligation to do the gig."
With 23 years of experience in the hotel industry, Young was appointed to the Marriott Hotel Golden Bay last year to be its opening general manager. Having worked in public relations, marketing and hotel asset management, Young's previous experience with a resort was at the luxury Sofitel Shanghai Sheshan Oriental.
Summing up his first year with Golden Bay, Young said the new hotel's overall performance beat expectations.
"Our hotel is the first five-star property on Dapeng Peninsula. With a stretch of breathtaking beach, which gained its fame from the golden hue it bathes in as the sun sets, we are not worried about business on summer days," he said.
Then, he was exalted to find that winter months were not too bad either.
If you build it, they will come. Young contributes the success of the first year to the insight of the property owner, Kaisa. "Positioning is everything," he said. The hotel, with room rates between 2,000 yuan (US$294) to 3,000 yuan a night, woos wealthy families in the Pearl River Delta region.
"Our guests, keen on the best experience and seeking healthy clean food, would normally choose to eat in the hotel rather than go out and eat at cheaper small restaurants nearby, which are plentiful in Dapeng Township. That naturally brings business to our Chinese restaurant and all-day dining venue Golden Bay Kitchen."
According to Young, the quality of facilities and management each contribute half to a hotel's success. "A guest pays that price and he will expect top-quality facilities and service from us," he said. "The general manager is like the heart of a hotel, whose strong beat will send energy to his team and materialize in good service and satisfaction of the guests."
Looking forward to his second year with Golden Bay, Young said he will try to come up with more versatile products that will wow the guests.
The hotel, with an innovative garden landscape design, a brimless pool by the seaside that gives the illusion that one is swimming in the sea and the unbeatable golden beach with clear seawater, has become a hot destination for holidaymakers thanks to an Internet buzz started by beautiful photos shared by guests.
"We're already a go-to choice for many for celebrating birthdays and anniversaries," Young said. "I hope to attract more newlyweds to have their big day celebrations at our hotel in the coming year."
The 1,000-square-meter Kaisa Grand Ballroom that provides access to a drive-in limousine can be perfect for Chinese-style wedding banquets, while a public outdoor lawn overlooking the Golden Bay beach is ready for a whimsical outdoor wedding.
The second year will also see the opening of a children's outdoor playing area fit with a trampoline, slides and swings. While kids are playing under the watch of staff, adults can unwind and indulge in a rejuvenating treatment at the spa.
Talking about the two new Kaisa hotels and a world-class water park under construction nearby, Young was confident that the new facilities, when completed, will bring more guests to the area who will opt for longer stays at his hotel.