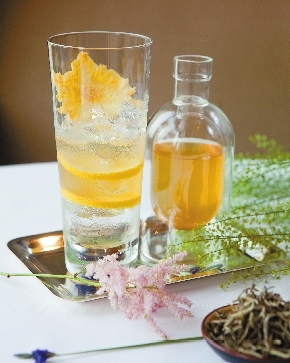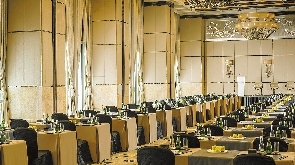 BEING of a sound mind and body is as important to productive meetings as it is to everyday life. Understanding that overall wellbeing supports a healthy work life, Four Seasons Hotel Hong Kong developed the Well Feeling Meeting Package, designed to help companies boost their business outcomes by bringing mental and physical balance to the meeting room.
"Our aim is to create a relaxing and re-energizing environment pre- or post-breakout sessions. Apart from the prestigious location, great service and convenience, powering up our meeting breaks can encourage interaction, boost energy levels and hopefully drive productivity and creativity," said Anna Wong, the hotel's director of events.
A team of Four Seasons experts have combined their expertise to cater to the holistic needs of today's health-minded businesspeople. The hotel's executive chef Andrea Accordi has created a menu of wholesome anti-inflammatory, antioxidant rich foods with a nutritious balance of healthy fats, proteins, and lots of fruits and vegetables. Senior director of the spa and honoree of the Forbes Five Star Spa Shoshana Weinberg lends her senior practitioners to lead mini group meditations, ideal for focusing thoughts at the beginning of the day and recharging after lunch. For those feeling stiff after of a long day of sitting, the Fitness Center team will be on hand to stretch out weary muscles.
The package includes: fresh juice bar and Well Feeling breakfast to start the morning with 10 minute group meditation; coconut-themed coffee break with assisted Stretch Corner; Well Feeling lunch followed by a 15-minute guided meditation; and afternoon break with tea infusion tasting station.
For groups wishing to continue on their journey to Well Feeling, Four Seasons offers additional activities led by the hotel's trusted roster of experts. Yoga, meditation, poultice making, home remedies and functional medicine workshops, healthy cooking classes, weight training, hiking and tai chi are available for a supplemental fee.(SD News)