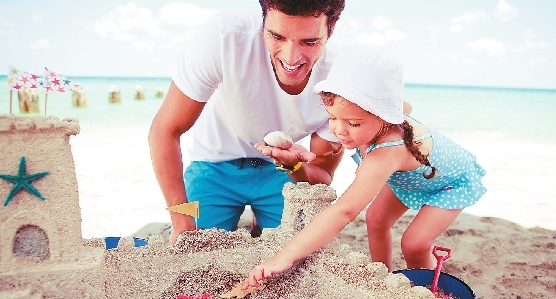 FOR most parents, organizing a fun and productive summer vacation for their children can be a headache. Here comes the good news! Every Saturday till Aug. 18, children and their parents can let their imagination and creativity go wild by building sand castles on the beach at the Sheraton Dameisha Resort in Yantian District.
Taught by professional sand castle teachers from Hong Kong, the two-hour lesson lasts from 10 a.m. to 12 p.m. and 4 p.m. to 6 p.m.
Children can learn sand castle design, drawing sketches, basic and advanced sand castle building techniques, story creation and evaluation, and more.
The hotel also encourages parents to join their children to make sand castles, so as to build team spirit and enhance communication between all of the family members.
Making sand castles is not only a game of fun, it also helps to develop children's intelligence, build their self-confidence and cultivate their creativity and sense of fulfillment.
Dates: Every Saturday until Aug. 18
Add: 9 Yankui Road, Dameisha, Yantian District
Tel: 8888-6688
(Yang Mei)