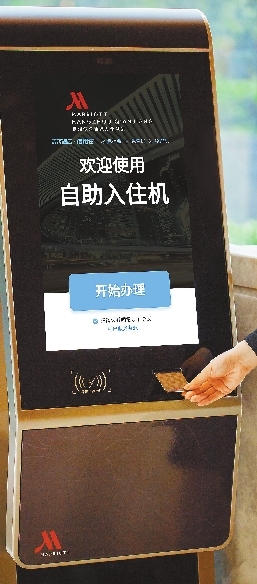 THE joint venture of Alibaba Group and Marriott International has recently announced it is spearheading Marriott International's facial recognition check-in pilot with Fliggy, Alibaba's travel service platform.
This announcement comes hot off the heels of the joint venture's recent global rollout of the Post Post Pay (PPP) functionality and redesigned storefront on Fliggy, to continually elevate the travel experience for tech-savvy Chinese travelers.
"We are excited to partner with the joint venture yet again to offer an innovative and convenient check-in alternative for Chinese travelers. Marriott International has a track record of embracing cutting-edge technology to create memorable experiences for guests," highlighted Henry Lee, chief operations officer and managing director of Marriott International China. "With technology, our hotel associates can work more efficiently to do what they do best — delivering personalized service to our guests."
With Fliggy's expertise in facial recognition technology and the joint venture's hospitality insights, the pilot kicked off in July at two Marriott International properties in China — Hangzhou Marriott Hotel Qianjiang and Sanya Marriott Hotel Dadonghai Bay, with the goal of global rollout across Marriott International's properties in the future. This move is set to position Marriott International as a pioneer global hospitality company to offer this seamless check-in experience for Chinese travelers.
The traditional hotel check-in process takes at least three minutes and even more during peak times with most of it spent on queuing. With the adoption of facial recognition technology, the check-in process can be completed in less than a minute. Guests simply need to scan their IDs, take a photo and input contact details on a self-help machine. The intelligent device will then dispense room key cards after identities and booking information are verified.
Since the establishment of the joint venture in August 2017, Marriott International has benefited tremendously from the joint venture's comprehensive matrix of digital travel solutions and consultancy services, including digital platform consulting and management, customized marketing, business intelligence and service innovation.
(SD News)