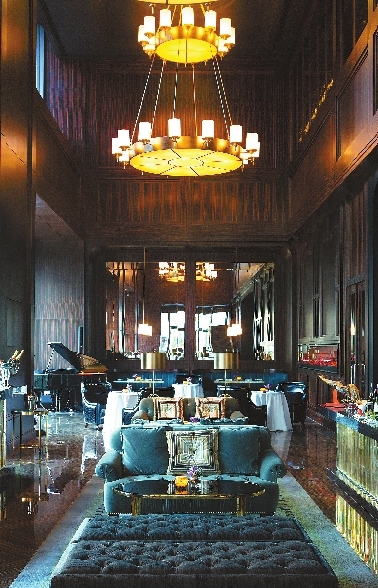 AS a perfect combination of over 150 years' British luxury hotel heritage and the classical oriental elements, The Langham, Shenzhen now extends its unique style into food and beverage, enabling patrons to enjoy the finest cuisines and wines in a crafted ambience of true elegance.
In recognition of the high-quality, diverse wine collection and excellent wine tasting culture, Duke's at The Langham, Shenzhen has recently won the "2018 Best Wine List Southern China" and "2018 Three Glasses" by China's Wine List of the Year Awards.
The Wine List of the Year Awards were initiated in China in 2013 and were introduced to recognize and reward restaurants and sommeliers by their enormous investment in time, skill and resources that go into developing the best quality wine lists in any specific country and to provide a "route map" to the best wine lists for guests.
The Langham, Shenzhen offers a diverse range of Chinese and Western dining options, of which Duke's offers a private wine collection featuring over 300 exquisite wines that cater to the tastes and preferences of casual drinkers and wine experts.
(SD News)