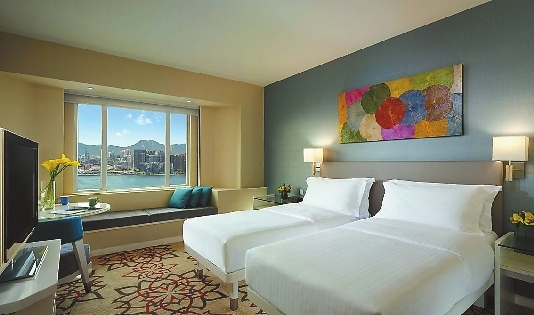 THIS summer, The Excelsior, Hong Kong is offering a new accommodation package for families visiting Hong Kong, including dining delights and shopping benefits. Ideally situated for guests to explore the entertainment and shopping highlights of the city by foot and stroller, the hotel has long been the family hotel of choice.
The Excelsior, Hong Kong is adjacent to Victoria Park, the largest public park in Hong Kong, an oasis of calm and space with leisure activities for all ages, from jogging paths to children's climbing frames. The streets are teeming with lifestyle and fashion stores while numerous vibrant markets and Tinhau Temple are just a stone's throw away.
When families return to the hotel for a quiet reprieve from the surrounding bustle, children can indulge in an array of sweet treats and toys while parents enjoy the hotel's popular afternoon tea.
The Summer Family Fun program includes accommodation in a Deluxe Harbor View Room for two adults, an extra bed for one child (under 12 years), afternoon tea at Café on the first floor for two adults and one child (under 12 years), and children's welcome amenities (coloring activities, plush soft toy Panda and sweet treats).
The family package is available until Sept. 2. (SD News)
(SD News)