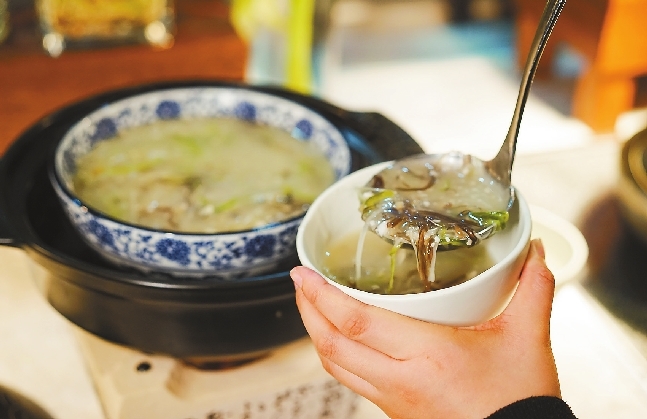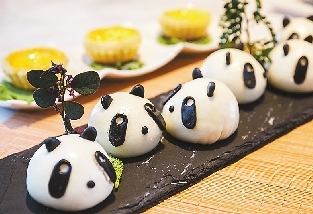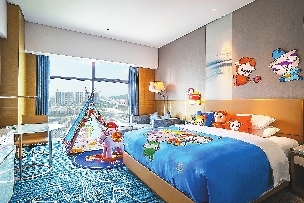 A Ding
Adinglily@hotmail.com
THIS summer's end, a journey to the gastronomic city of Foshan is designed by Courtyard by Marriott Shunde Longjiang, which was newly opened in January this year in Guangdong Province.
Since ancient times, the reputation of Shunde cuisine was spread far and wide via the saying "Enjoy the best food in Guangdong and find the best chefs in Shunde."
The catering team of Courtyard by Marriott Shunde Longjiang interpreted the essence of Shunde food perfectly by offering customers a series classic Shunde dishes at the seafood buffet dinner including Shunde fish noodles, shrimp and vegetables red rice roll, hand-shredded fish and vegetables soup as well as Lunjiao rice cake in the Pavilion on the third floor. In August, crayfish feasts of many flavors are also provided to satisfy the taste buds of customers.
In addition to the buffet dinner, Yi Cui Chinese Restaurant, also on the third floor, unlocks a world of different Chinese dining experiences for customers. Chief chef Feng was recommended in a popular food documentary named "A Bite of China III," in which four representative Shunde dim sum dishes — Daliang flour-rice cake, Shunde cow's milk egg tart, shrimp and vegetables squid rice roll and deep-fried shrimp with taro paste — was offered to foodies. It is a first-class place for family members to enjoy the renowned tea culture and delicious foods of Guangdong Province.
The hotel offers the parent-child room themed "GG Bond," adding spice to the summer trip of customers. Children can have fun by living in a room surrounded by cartoon characters. In addition to this, the hotel is also a wonderful summer resort with a new 30 meter by 14 meter outdoor constant-temperature swimming pool and a 1,100-square-meter outdoor lawn.
Courtyard by Marriott Shunde Longjiang is located in the heart of the Longjiang commercial center. Customers can take a 30-minute drive to the Shunde District Museum to get closer to the traditional culture of Shunde as well as the life of Bruce Lee, whose hometown was Shunde. A half-an-hour drive can also take you to places like the 5A-rated Xiqiao Mountain scenic spot, Fengjian water village and Qinghui Garden.
Price of dinner buffet in Pavilion: 178 yuan per person
Price of GG Bond guest room: 729 yuan per night (including breakfast)
Prices may vary by date.
Tel: (0757)2938-3888
Add: No.11, Wenhua Road, Longjiang Township, Shunde District of Foshan, Guangdong Province