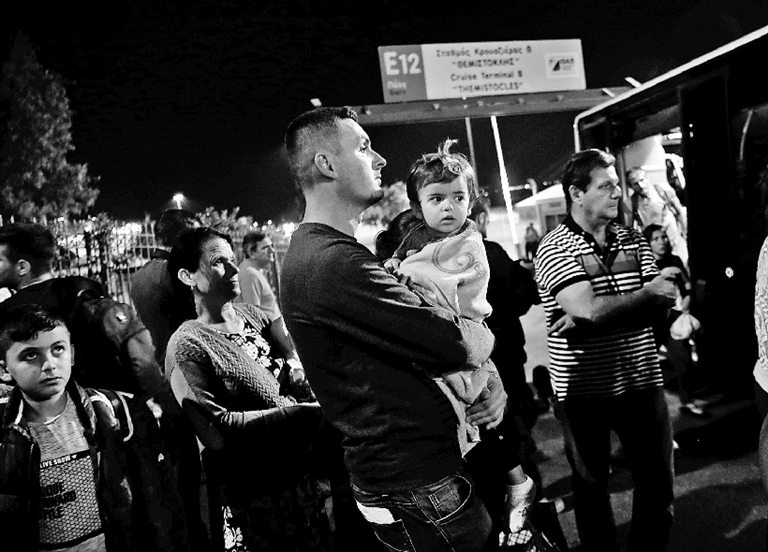 GREEK authorities said 875 passengers safely disembarked from a ferry after a fire broke out early yesterday as it sailed to the island of Crete from the mainland.
The fire on the Eleftherios Venizelos ferry started in the parking bay and was contained after activating an automatic extinguishing mechanism. Still, it left smoke billowing out of the ship as it returned to the port of Piraeus, near Athens.
Passengers spent hours on the deck wearing life vests, and disembarked using mobile safety stairs from a side entrance of the ship.
"It is a difficult situation, because we are dealing with a large vessel," Fire Service official Yiannis Stamoulis said.
He described the firefighting effort as ongoing.
The Merchant Marine Ministry and Greek ferry operator ANEK said all 141 crew members on board were also unharmed.
The fire broke out as the ferry passed the tiny island of Agios Giorgos, 70 kilometers southeast of Piraeus, and was ordered to return.
More than 35 million passengers used ferry services in Greece last year, mostly from mainland ports to islands — an increase of 7.4 percent from 2016 as tourism continues to grow. (SD-Agencies)