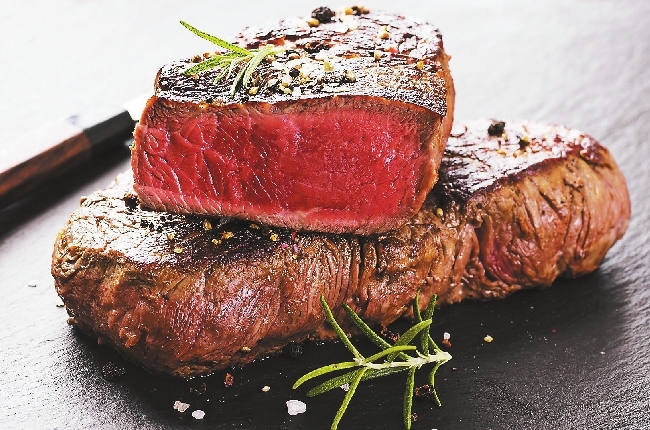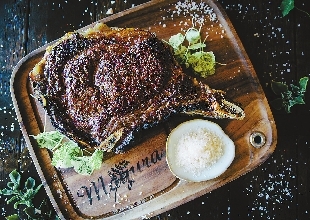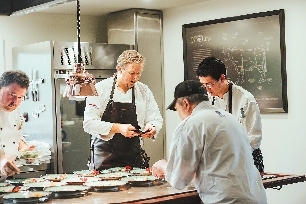 GOOD news for steak lovers! From Sept. 4 to Sept. 16, Belle-Vue Grill, a restaurant of Grand Hyatt Shenzhen known for serving quality steaks and premium wines, will launch a two-week promotion of menus featuring Australian Mayura Wagyu beef.
From Sept. 4 to 5, Mark Wright, the guest chef of The Tasting Room, which is a boutique restaurant located on-farm at Mayura Station in South Australia, will be invited to cook the Mayura Wagyu beef in person, leading the diners to an unparalleled gourmet trip of Australia's finest full-blood Wagyu beef.
From appetizers to the main courses, The Belle-Vue Grill strives to present the highest quality of Mayura Wagyu beef, which is proportionally marbled with a tender and luscious texture.
One of the most recommendable dishes is the appetizer — tender raw beef slices, which are intensely marbled and are translucent as blood-red emerald. The slightly cold taste is accompanied with the refinement of pepper, scallion and basil. The main course and ribeye, blended with vinegar-based Bearnaise sauce, are served with thick-cut potatoes and tender-leaf salad. Tender and a bit chewy, the beef enables the sweet-smelling gravy and the unique aroma of Wagyu beef to linger in the mouth.
First established in 1845, Mayura Station is one of Australia's oldest and most respected pastoral operations. The full-blood Wagyu cattle there are on a chocolate-inclusive diet. Its Wagyu products have been recognized nationally, winning the "2018 Delicious National Produce Awards" in Australia.
Diners can order the beef a la carte or enjoy the delicacy at a semi-buffet dinner, as Belle-Vue Grill has also integrated the Wagyu beef dishes into its semi-buffet dinner package to upgrade the dining experience for guests.
The buffet charges 588 yuan (US$86.22) per person with an additional 15-percent service charges. Belle-Vue Grill opens from 6 p.m. to 10 p.m., from Tuesday to Sunday.(Zhang Yu)