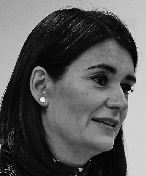 SPANISH Health Minister Carmen Monton resigned Tuesday after reports of alleged irregularities in her educational qualifications, the second top official in the Socialist government to step down since it was formed in June.
"I have communicated to the head of the government about my resignation," Monton told journalists.
She said she had been "transparent and honest," done nothing wrong and her conscience was clear.
Prime Minister Pedro Sanchez came to power promising a fresh start after ousting conservative Mariano Rajoy and immediately won praise for appointing a Cabinet made up mostly of women.
The gloss of his minority administration was dented quickly however when culture and sports minister Maxim Huerta resigned shortly after taking office when it emerged he had been heavily fined for tax fraud.
Monton, 42, found herself in the spotlight because of her masters from University Rey Juan Carlos, following a scandal dubbed "mastergate" over how it awarded its degrees.
The uproar has also affected opposition leader Pablo Casado, after he admitted that he had obtained a masters degree at the same university without even having attended a class or passed an exam.
Casado has repeatedly refused to resign and his Party Popular (PP) has stood resolutely by him.
Another PP figure, Cristina Cifuentes, however, was forced to resign as head of the Madrid regional administration after doubts were raised about her qualifications from University Rey Juan Carlos.
(SD-Agencies)