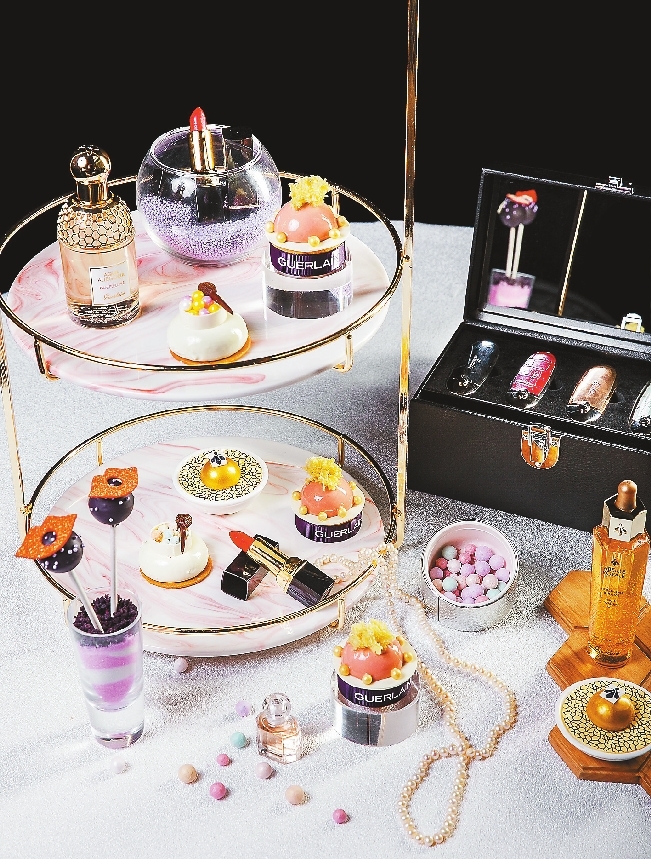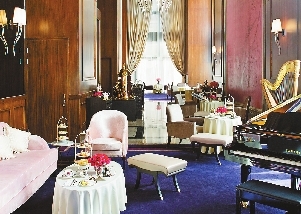 THE Langham, Shenzhen is collaborating with French luxury cosmetics brand Guerlain to bring a special seasonal twist to the legendary British-styled Langham afternoon tea.
Available now through Nov. 30, Guerlain Afternoon Tea draws upon inspiration from Guerlain's signature products to create the perfect harmony between food and fashion, which will tantalize all your senses.
Founded in 1828 and a favorite of French royalties, Guerlain is a pioneer in cosmetics products, winning many fans around the world for its elegance and innovation. In 1865, The Langham, London became the first luxury hotel in the world to offer British-style afternoon tea, beginning a legacy that spans more than 150 years. The partnership between these two century-old brands brings a new spark to food, service and beauty.
The Langham, Shenzhen's Italian executive pastry chef Francesco Mannino has prepared a selection of colorful, delectable desserts using classic Guerlain elements, boundless creativity and exceptional culinary skills. Indulge in extravagant flavors with items such as "Rouge G de Guerlain," a strawberry chocolate lipstick made with French Valrhona chocolate and "Meteorites," which feature a powder box made with coconut and pineapple Caribbean mousse, and colorful chocolate blush powder balls.
In addition, ingredients used in Guerlain's Aqua Allegoria and Abeille Royale collections, including passion fruit, bergamot, orange and honey, have been turned into wonderful afternoon treats in the skillful hands of chef Mannino. The dessert items are complemented by a special selection of over 30 types of tea, each with a unique mix of aroma and taste.
Spend a relaxing, laid-back afternoon listening to piano tunes at Palm Court, whilst enjoying the romantic elegance of Guerlain with every bite and sip of the special afternoon tea set which chef Mannino has created for you.
During the promotional period, guests will also receive an exquisite Guerlain gift with each Guerlain Afternoon Tea set.
Add: 1/F, The Langham, Shenzhen, 7888 Shennan Boulevard, Futian District
Tel: 8828-9888 ext.8920(Tang Li)