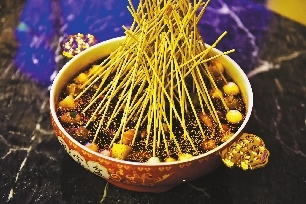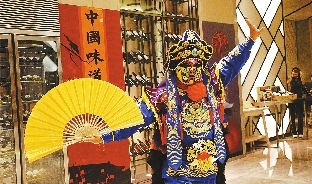 NOW through Nov. 30, JW Marriott Hotel Shenzhen Bao'an is rolling out the first Sichuan Food Festival. This autumn, engross yourself and your family in the spicy regional specialty at Shenzhen Kitchen.
The one-month food festival offers a dinner buffet and comprises various selections of spicy cuisines. Sichuan cuisine is well-known for striking a characteristic balance of fundamental flavors in each dish, including spicy, sour, sweet and salty.
Robin Zhou, guest chef from JW Marriott Hotel Chongqing, brings local ingredients and recipes to maintain the authenticity of his cooking. His expertise in making Sichuan food stems from over 20 years of experience and ensures the authenticity of every dish, including the Chongqing-style spicy skewers, stewed duck blood with pork and beef, stewed eel with Sichuan chili sauce, Sichuan noodles with peppery sauce, and more. Together with hotel executive chefs, the menu is specially designed and revolves around the classic items that would create a tingling on guests' taste buds.
JW Marriott Hotel Shenzhen Bao'an is conveniently located in the heart of Bao'an District, just a 15-minute drive from Shenzhen International Airport. It occupies a stunning modern landmark building and enjoys panoramic views of Qianhai Bay and the Pearl River Delta.(SD News)