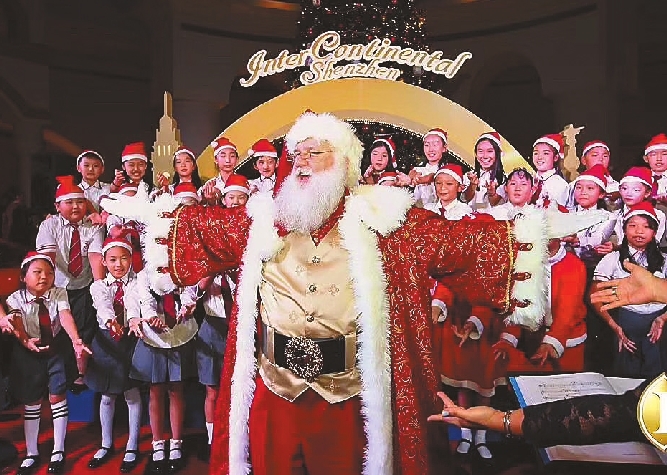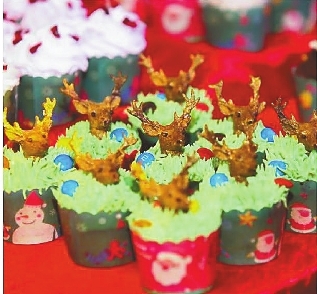 INTERCONTINENTAL Shenzhen has invited a certified Santa Claus from the United States to celebrate with more than 100 guests and media friends, lighting up the warm Christmas night and inaugurating a series of joyful celebrations for the Christmas season.
The lobby was fully adorned with red and green decorations, shining stars, Christmas trees and four lovely Nutcracker dolls.
This annual ceremony started off with an unforgettable singing performance by the children's choir from Nanshan International School and the elegant dance of the Crystal Ballet.
InterContinental Shenzhen showcased the very best of delicacies to its guests while Santa Claus was sending best wishes to all attendees. Everybody had a wonderful time tasting the varieties of dishes and sipping good wine while taking part in interesting activities specially planned for the evening.
"For the last 48 weeks people have been busy thinking about business, economy, strategies, sales targets and work, but also about kids in school, good and bad relationships, difficulties in life and how to overcome and solve challenges, wars, disasters and political uncertainty. ... In short, this is often a year-round routine, stress and tension. It's Christmas again and it's time to loosen up a bit. I wish you and your families a very Merry Christmas and a Happy New Year!" said Daniel Arbenz, director of operations of IHG's Hong Kong, Macao, Zhuhai and Huizhou division and general manager of InterContinental Shenzhen. He also shared his own childhood Christmas story with everyone.
The hotel also took the opportunity to launch the "Christmas season." On Dec. 24 and 25, seven restaurants at the hotel are going to offer luxurious Christmas food coming from France to Southeast Asia, from Brazil to Spain. Also, precious gifts will be prepared.
Santa Claus will travel around the world to celebrate Christmas with everyone. So, make a wish under the Christmas tree, drink with friends and relatives, and enjoy the relaxing and warm atmosphere.(SD News)