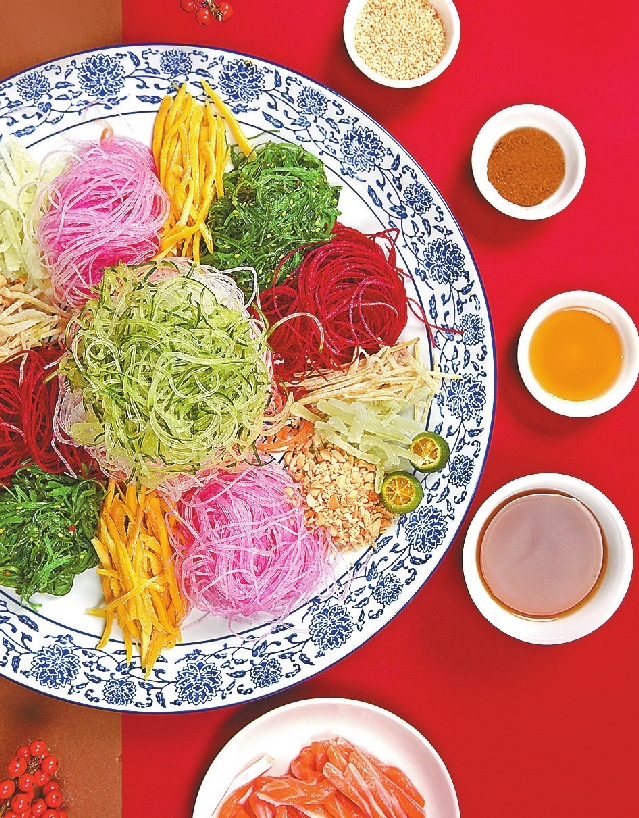 FUTIAN Shangri-La, Shenzhen offers guests a warm and happy night on the eve of the Chinese New Year, the time for family gatherings and year-end celebrations. On this very special day, it is a family tradition that all the members have a reunion dinner and watch the live Spring Festival Gala together.
The 1,740-square-meter Grand Ballroom dominates the second floor; its ceiling is 9.5 meters high with impressive crystal chandeliers. The Shangri-La service team promises event organizers a hassle-free event and the very best in event delivery. A professional event service team provides guests with considerate service.
Diners may enjoy 12 delicious dishes prepared by executive chef Adam Lin and his dedicated culinary team, including Southeast Asia raw salmon salad, a combination of suckling pig, jellyfish and barbecued pork, and premium Chinese delicacies to welcome the new year.
The guests will watch the Spring Festival Gala live on an 80-square-meter LED screen with impressive visual and audio effects.
Moreover, each table has a 100-percent chance of winning in the lucky draw, the prizes of which include a 12-piece gold set of lucky piggy ornaments, 10 pieces of worldwide Shangri-La room vouchers, Futian Shangri-La, Shenzhen cash vouchers, buffet vouchers, afternoon tea sets and more.(SD News)