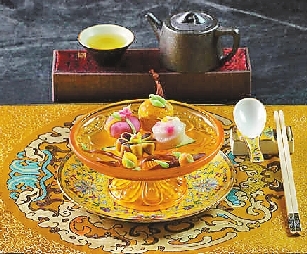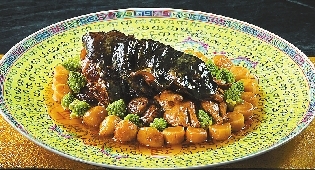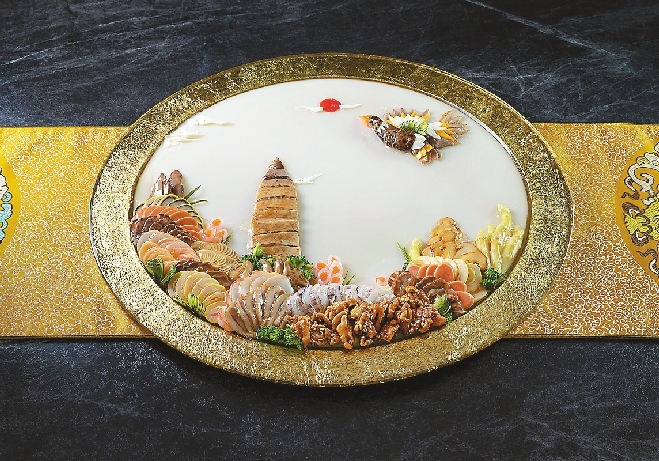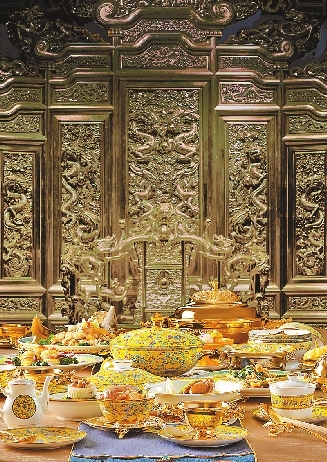 FOOK Lam Moon, Galaxy Macao's Michelin-plate Cantonese restaurant, is launching a first-in-Macao dining experience which brings to life the most prestigious culinary event in Chinese history — the Manchu Han Imperial Feast.
The Manchu Han Imperial Feast was first held on Qing Emperor Kangxi's 66th birthday. It provided the emperor with the perfect opportunity to celebrate the diverse cultural heritage of China. The feast encapsulated over 5,000 years of Chinese history, drawing from the culinary traditions of different ethnic groups, especially those of the Manchu and Han people. With more than 108 mouthwatering Manchu and Han Chinese dishes, the feast lasted for three days, spanning six banquets, and was reserved for emperors.
The prestigious feast introduces the essence of the Manchu Han Imperial Feast through 15 exquisite dishes selected from the two most important banquets, the Longmen Banquet and the Luming Banquet, and reinterpreted them into a modern set menu fit for gourmands.
The dazzling feast at Galaxy Macao offers a selection of the exquisite dishes enjoyed by the emperor and his guests, using the finest, rarest delicacies of our day prepared to exacting standards. The talented culinary team works together with culinary consultant chef Lam Chan Kuok, who received a Medal of Merit from the Macao government.
To prepare the feast, Galaxy Macao chefs are using some of the region's most precious ingredients, replacing original culinary components with modern and eco-friendly substitutes as needed. Esteemed ingredients include water turtle leg, Yoshihama abalone, deluxe fish maw, French quail, sea cucumber, giant grouper fish maw and wild goose. Besides, the presentation of the dishes also requires the supreme techniques of the culinary team. Highlight dishes include marinated goose with white asparagus, black truffle, lobster and assorted mushrooms, a dish which is presented like a poetic picture bringing blessings and success; braised water turtle leg with French quail, conpoy and pigeon egg, featuring a leg of a giant turtle weighing over 25 kg; and Manchurian roasted pork leg, sensationally served by two chefs carrying the pork leg on their shoulders, as music plays in the background.
This once-in-a-lifetime opportunity to experience this marvelous display of culinary mastery runs through the end of this year, and 14 days' advanced booking is required.(SD News)