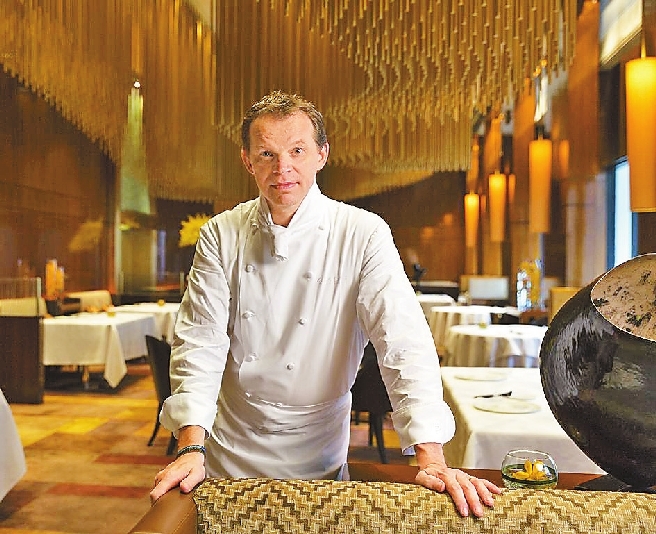 AMBER, the two Michelin-starred restaurant helmed by award-winning chef Richard Ekkebus at The Landmark Mandarin Oriental, Hong Kong, temporarily closed in late December for an extensive renovation and menu reinvention. During the closure, Ekkebus, recognized as one of the world's 50 best chefs, embarked on a three-month global tour.
Prior to Amber's scheduled reopening in late Spring 2019, Ekkebus and his team will host a series of pop-ups across Europe, North Africa and Asia, including Amsterdam, Marrakech, Aachen, Tokyo and Taipei.
Slated for January through March, the pop-up tour is an opportunity for Ekkebus and the team to widen their culinary horizons and exchange ideas with other renowned chefs. These experiences will help to shape Amber's brand-new menu.
"Our intention is to visit local markets, discuss best practices and find inspiration in new ingredients," explains Ekkebus. "We'll be traveling to a variety of regions to broaden our exposure to new flavors, innovative cooking techniques and global culinary trends. Along the way, we'll chronicle our journey and use these discoveries to shape the new Amber menu."
The Amber team's culinary journey includes tours to some Michelin-starred restaurants in Europe as well as restaurants in Mandarin Oriental properties around the globe.(SD News)