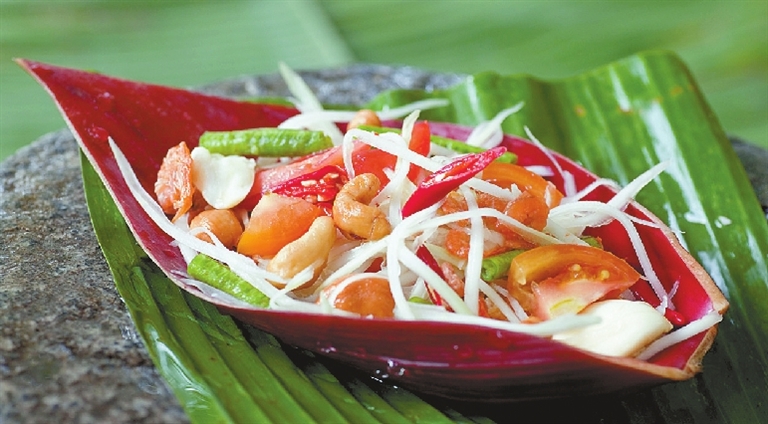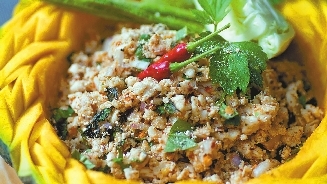 FROM Sunday to Thursday, chef Rada Phanpung from Four Seasons Resort Chiang Mai will be in residence at FOO restaurant at Four Seasons Hotel Shenzhen to showcase northern Thailand's provincial menu highlights.
Take a northern Thailand culinary journey through the palate, with detours into Burmese and Yunnan cuisines. Unlike the more commonly known schools of cooking, northern Thailand dishes are mostly seasonal, less spicy and created with hardly any use of coconut milk. Instead, the kitchens in the north have a more pronounced selection of dried spices and local seasonings that add to the deep flavors and aroma of the region's cuisine.
"Thailand's cuisine is so rich and varied. There may be slight similarities with certain ingredients or techniques used but the experience in each province is unique and one-of-a-kind. Most people are not familiar with dishes from northern Thailand. I hope to share a little bit of home during my time in China," said Phanpung.
Experience northern-style food such as pad krapow gai, a wok-fried spicy chicken with hot basil sauce; northeastern minced pork laap with shrimp paste, dried spices and garden relish; and gaeng hung lay kae, which is braised lamb rack with tamarind, ginger, pickled garlic, cashew nuts and coriander; among others.
Phanpung invites guests to discover the culinary complexities of northern Thailand cuisine with her presentation of dishes indicative of the region's diverse ethnic groups, seasonal ingredients and cool climate. Her creations will be available at FOO restaurant's buffet for weekday lunch and dinner throughout the promotional period.
A selection of Phanpung's signature dishes will continue to be featured on the buffet table at FOO until April 30, and will be available for weekday dinner service.
During her stay, Phanpung will also offer a cooking class during lunchtime Sunday. Whether an experienced or novice cook, step into the kitchen with the chef and be inspired to whip up a three-course meal of Thai specialties that are simple to recreate at home.(SD News)