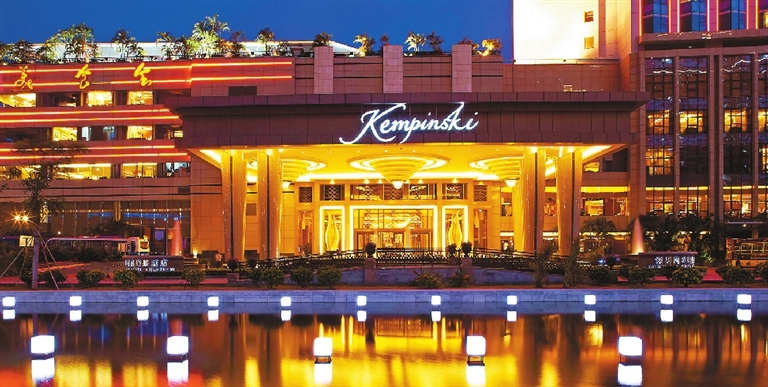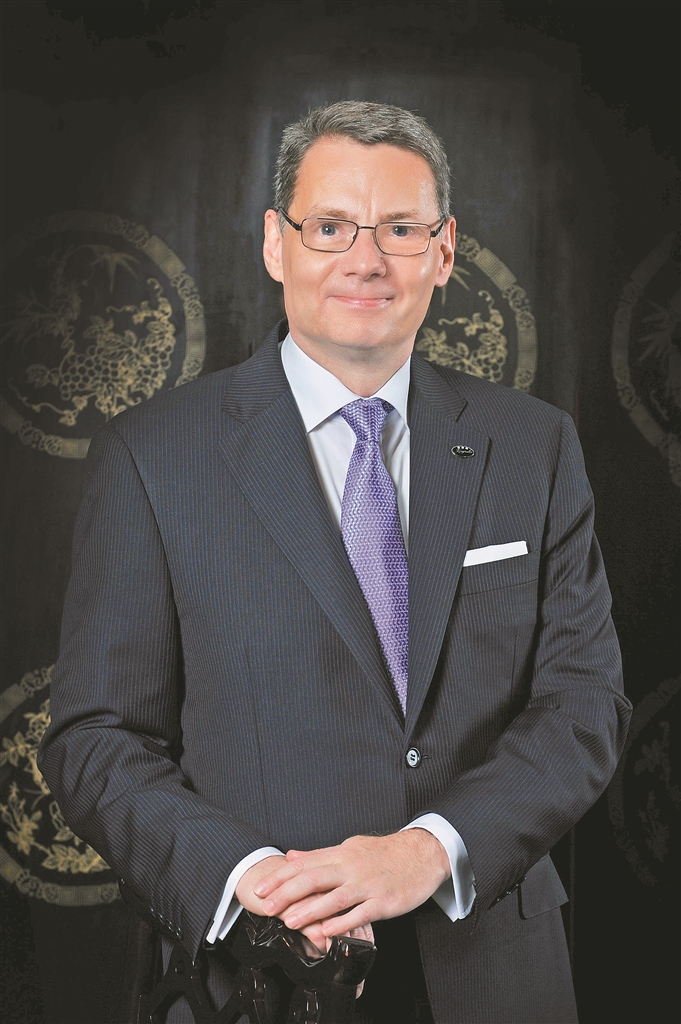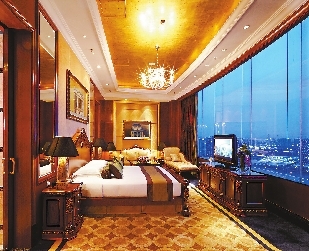 Lynn Xiao, Debra Li
debra_lidan@163.com
TORSTEN DRESSLER, who had helmed Kempinski Hotel Shenzhen between 2009 and 2015, has returned to lead the team of the 384-room luxury hotel in town.
Dressler most recently served as managing director of Kempinski Hotel Beijing Lufthansa Center from 2016 to 2018. He can now look back on an impressive 20-year career track record with Kempinski. He first joined the esteemed hotel in 1998 in Budapest and subsequently held senior management roles across regions: at the Hotel Adlon Kempinski in Berlin, at the Grand Hotel Kempinski Heiligendamm preparing for the G8 Summit, at the Hotel Baltschug Kempinski in Moscow and then for the pre-opening of the Grand Hotel Kempinski Vilnius prior to being appointed for the first-time general manager at the Kempinski Hotel Shenzhen.
A big fan of the city, Dressler said, "I am very pleased to return to Shenzhen and to rejoin the fantastic team at the Kempinski Hotel. Shenzhen is always fascinating me as it is one of the world's most dynamic and fastest-growing cities, which provides excellent living and working conditions. It has successfully developed into a hub of latest technology, innovation and contemporary design."
He is also proud that Kempinski enjoys an excellent location in the heart of the city's new commercial business center in Nanshan District, with the Shenzhen Bay Super Headquarters in the neighborhood.
"The hospitality industry is all about people. I am glad to return to this fantastic team that displays great entrepreneurial spirit combined with warm hospitality. I will continue to encourage my team to be happy and to deliver beautiful performances every single day," said the veteran hotelier.
Graduating with a MBA degree from the Reims Management School, France, the German national speaks English as well as basic French and Russian in addition to his mother tongue. He likes sport and traveling and has a keen interest in classical music, literature, history and modern architecture.
Besides 384 comfortable rooms to provide guests with a nice stay, the hotel also offers the ultimate dining experience at its Seasons Restaurant, Hai Tao Chinese Restaurant and Lounge Bar. It also comes with top-notch conference facilities as well as a gym and pool.
Created in 1897, Kempinski Hotels is Europe's oldest luxury hotel group. It now comprises of a portfolio of 78 five-star hotels and residences in 34 countries and continues to add new properties in Europe, the Middle East, Africa, Asia and the Americas. It's a founding member of the Global Hotel Alliance, the world's largest alliance of independent hotel brands.