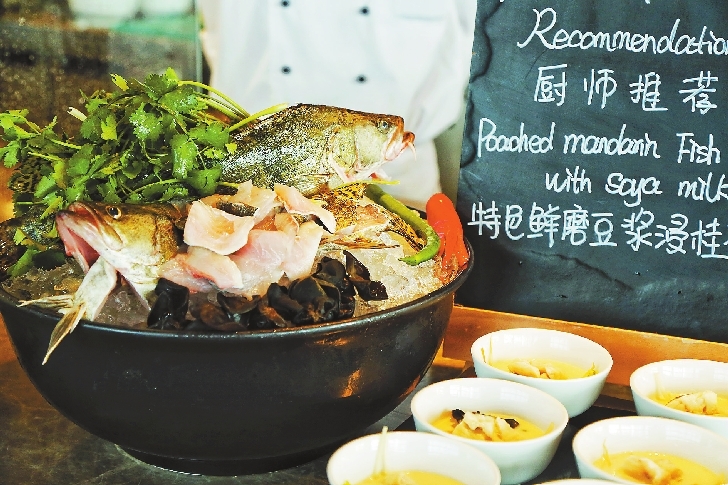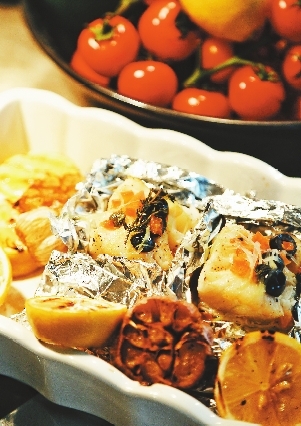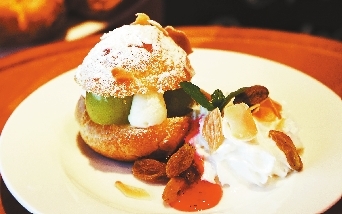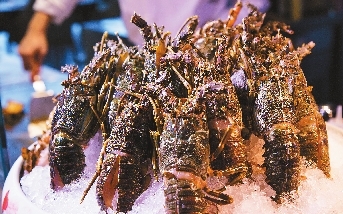 Nan Nan
there_sun@163.com
SHENZHEN Marriot Hotel Nanshan presents three new themed buffet dinners, giving guests a chance to savor a myriad of cuisines such as authentic Mediterranean, Lingnan and global flavors at Nanshan Kitchen on the 43rd floor of Shenzhen Marriot Hotel Nanshan.
Authentically Mediterranean — Monday and Tuesday
Famous for its balanced diet, Mediterranean cuisine employs high-quality dairy and fresh seafood.
The roasted Spanish shrimp with herbed butter is a must-try as the Mediterranean Sea shrimp from Spain is a high-end ingredient that is rarely seen in buffets in Shenzhen. Simmered with butter, the thick shrimp's flavor is highlighted and its unique sweetness is retained.
Greek cuisine is the representative Mediterranean cuisine. The Greek-style baked sea bass fish involves the use of smooth and tender black sea bass fish to retain the original taste of the ingredients. Don't forget to pair these dishes with a delicious glass of wine.
Light and tasty Lingnan cuisine — Wednesday and Thursday
The unique Lingnan cuisine, which includes world-renowned Cantonese cuisine, has rich ingredients featuring quality, lightness, and a fresh and sweet taste.
The poached mandarin fish with soya milk soaks the tender mandarin fish into freshly ground soya milk, which is rich in nutritional value and suits all ages. With this dish, your taste buds are in for an adventure.
Lobster party time — Friday, Saturday and Sunday
You won't want to miss this mouthwatering lobster carnival. Selected Boston lobsters and South African lobsters are cooked with various methods to bring out the delicious taste of shrimp and retain its high nutritional value and rich protein. Be sure to arrive with an empty stomach.
After the lobster feast, the fresh green dessert baked puff with green grape made with Japanese "Shine Muscat" (seedless grapes) is on offer. The sweet and sour tastes are perfectly balanced.
Dates: Until April 30
Hours: 6 p.m.-9:30 p.m.
Add: 88 Haide Road 1, Nanshan District, Shenzhen (深圳市南山区海德一道88号)
Metro: Line 2 to Houhai Station (后海站), Exit E
Tel: 8436-8233