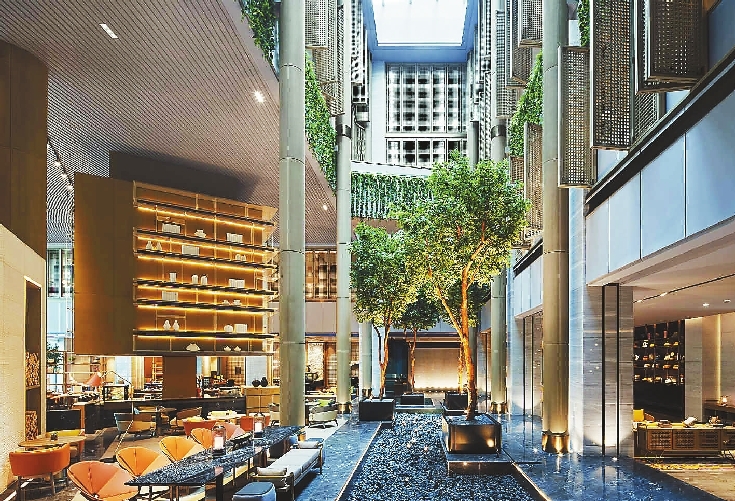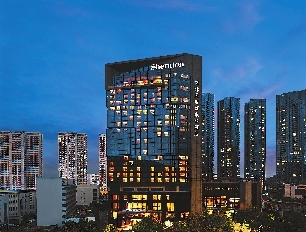 SHERATON Hotels and Resorts, part of Marriott International Inc., has announced the opening of Sheraton Shenzhen Nanshan, owned by Shenzhen Bolin Tianrui Hotel Co. The opening of Sheraton Shenzhen Nanshan marks the third Sheraton property in Shenzhen, underscoring the demand for Marriott International's most global brand. As the only international hotel chain in Xili, Sheraton Shenzhen Nanshan is set to be the gathering place for Xili in Nanshan District.
Designed by Cheng Chung Design (CCD HK), one of the world's leading hospitality interior design firms, Sheraton Shenzhen Nanshan has a contemporary and elegant aesthetic.
Designed to be an ideal respite from the hustle of the city, the hotel features 307 contemporary guestrooms, including 31 suites offering views of scenic Xili and select rooms offering panoramic mountain views. All guests can enjoy the signature Sheraton sleep experience and "golden key" services, ensuring all who enter an all-around innovative and memorable experience.
Sheraton Shenzhen Nanshan offers guests easier access to famed theme parks nearby, such as Happy Valley and Window of the World a 15 minutes' drive away and Shenzhen Safari Park just two kilometers away. Situated adjacent to Shenzhen University Town, the hotel is also close to Shenzhen North Railway Station and the high-tech industrial park, each within a 15 minutes' drive, and to Shenzhen International Airport within a 30 minutes' drive.
In addition, the hotel upholds a one-stop service philosophy by offering 24-hour steward, "golden key" and turndown services.
The hotel's all-day restaurant, which can accommodate 240 people, offers guests delicacies from all over the country, and the lobby lounge offers a selection of beverages and special afternoon teas for guests to have over business talk, mingling and chatting with friends. When night falls, guests can sip a margarita to relax.
The 1,200-square-meter pillarless ballroom, which is equipped with a 60-square-meter full-color high definition LED screen and high-end stereo, can accommodate banquets and conferences of different needs. The 11 well-equipped multi-function rooms that can be put in different combinations will bring new inspirations to all kinds of events.
"Shenzhen is one of the most dynamic tourist destinations in China with rising demand for business travel and leisure tourism, therefore the city calls for more quality services," said Henry Lee, chief operations officer and managing director of Marriott International in China.
"We will be committed to offering guests the best experience and setting new service standards for this important market."
(Yang Mei)