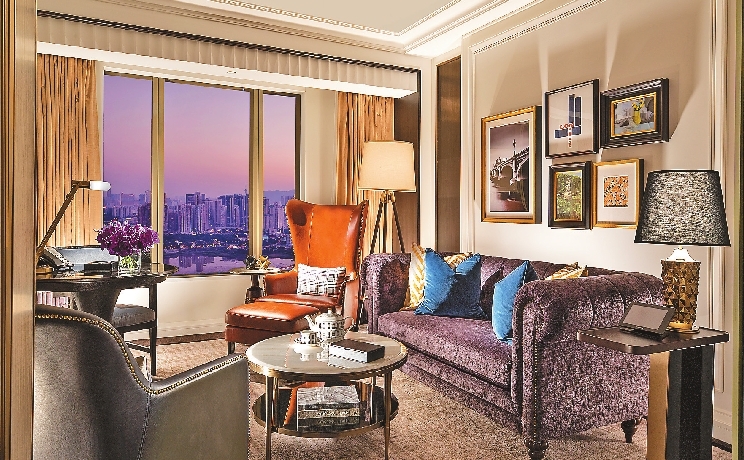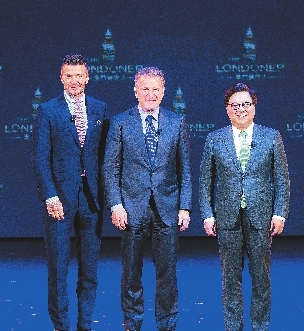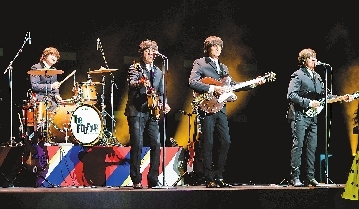 THE Londoner Macao, a new project under Sands Resorts Macao, will open progressively over 2020 and 2021, joining The Venetian Macao and The Parisian Macao as one of the Cotai Strip's "must-see" properties, according to a media event in Macao.
The media event was attended by Las Vegas Sands and Sands China Ltd. executives and international businessman David Beckham, who has been the Sands Resorts Macao global ambassador for some time.
Exuding classic British luxury, The Londoner Macao will incorporate four world-class hotel brands: the new The Londoner Hotel (previously Holiday Inn Macao Cotai Central), alongside existing properties Conrad Macao, Cotai Central, Sheraton Grand Macao Hotel, Cotai Central and The St. Regis Macao, Cotai Central.
The Londoner Macao represents Sands' latest collaboration with Beckham, who will be working with the interior design team to bring his vision and style to the very exclusive top-floor suites at The Londoner Hotel, representing his first foray into this design field.
The hotel will feature authentic recreations of classic British landmarks, with an exterior facade modeled on the world-famous Palace of Westminster and Houses of Parliament, complete with a 96-meter Elizabeth Tower and iconic clock face.
Interiors will offer a combination of grandeur and comfort, with luxurious British design extending to the spacious Crystal Palace atrium centerpiece, restaurants, retail offerings and entertainment. These include more than 20 dining options, with several new restaurant concepts including an authentic British-style gastropub by Gordon Ramsay and a new Thai restaurant, The Mews.
In addition, guests and visitors can enjoy 200 stores at Shoppes at The Londoner (previously Shoppes at Cotai Central), 34,300 square meters of meeting and convention space, three spas and four health clubs.
New entertainment at The Londoner Macao will include an exciting whole-body, fully immersive live virtual reality experience suitable for all ages.
In addition, visitors can also enjoy British-themed Streetmosphere shows such as the famous Changing of the Guards and daily retail parades featuring much-loved characters from British history, culture and literature.
When fully completed, the integrated resort will also offer a new 6,000-seat arena versatile enough to accommodate everything from live entertainment to popular sporting events and conferences.
Beckham commented: "London is an incredible city and one that I am proud to call my home. ... I can't wait to welcome everyone to come and experience what we are creating here – a little bit of London in Macao."(Tang Li)