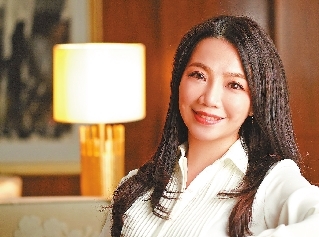 JW Marriott Marquis Hotel Shanghai Pudong has announced the appointment of Angela Pan as hotel general manager. She will take charge of preparations for the hotel's pre-opening, operations and management.
Pan first joined the hotel industry as a management trainee. Now with 21 years of hospitality experience in Marriott across Marriott-branded hotels in several cities in China, Pan has built a solid background in hotel operations and management.
Pan is an insightful leader with exceptional team-leading skills and an innovative vision. Her last assignment was as general manager of the Renaissance Beijing Capital Hotel.
In her five-year tenure there, Pan's precise insight into the market assured the tenacious growth of business revenue. Her creative management strategies led the hotel to achieve a robust marketing reputation, and her understanding of the guest experience propelled the hotels she worked with to rank among the top 10 out of 5,930 hotels on TripAdvisor. (SD News)