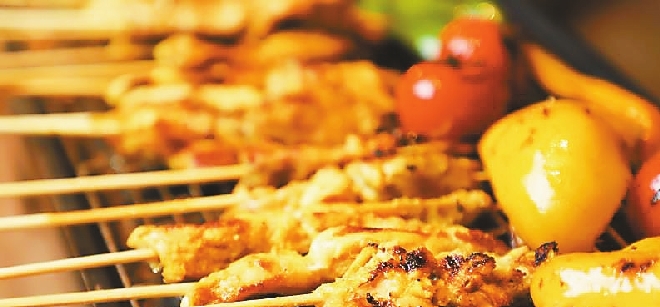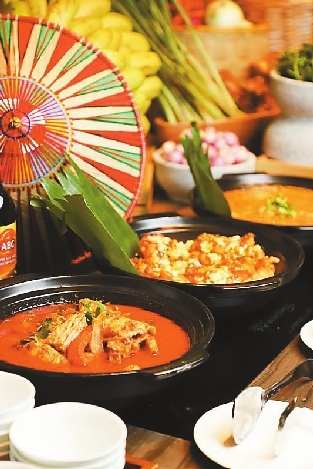 FROM now until June 30, the Market Café of Hyatt Regency Shenzhen Airport is launching a food festival featuring signature dishes and delicacies from Southeast Asian countries including Singapore, Malaysia and Thailand.
Two guest chefs, Mohamad Asri Bin Abd Rahman and Mat Safiee Bin Haroon from Malaysia, are bringing the most authentic Southeast Asian dishes to diners in Shenzhen.
With more than 10 years of expertise as a guest chef in Malaysia and Singapore, chef Rahman specializes in Malaysian, Chinese and Indian cuisines, which shine through in that he likes to spice things up by mixing dishes from the different countries. His specialty dishes include beef rendong, pork ribs and fish in taucu and fish in spicy tamarind sauce.
Chef Haroon has been invited repeatedly to five-star hotels in China to be the head chef for food festivals. He is reputed for his sophisticated culinary skills and his talent for sharing food knowledge.
Recommended dishes include Singapore chicken rice, Singapore-style black pepper crab and Naan bread. Diners can expect to see the chef making Naan bread on site.
The hotel offers three versions of menus that rotate every day, featuring a wide selection of Southeast Asian dishes including Singapore bak-kut-teh, fried fish with nyonya sauce, kueh pie tee, chicken in coconut sauce, Malaysian kimchi, shrimp in tamarind sauce, curry squid and fried chicken with lemon juice.
Diners can also appreciate Malaysian dances and teh tsrik-making demonstrations.
The special program is from Monday to Sunday and covers soft drinks, beers and wine as well as a specialty dish for each guest.
Located on the second floor of Hyatt Regency Shenzhen Airport, the vibrant Market Café invites diners to explore three uniquely designed sections: Asian Da Pai Dang (street food), the Italian Grill, and the Deli and Bakery.
Feasts of gourmet creations from Asia and beyond are prepared before your eyes at the live chef kitchens during breakfast, lunch and dinner, plus an international a la carte menu is available all day.(Yang Mei)