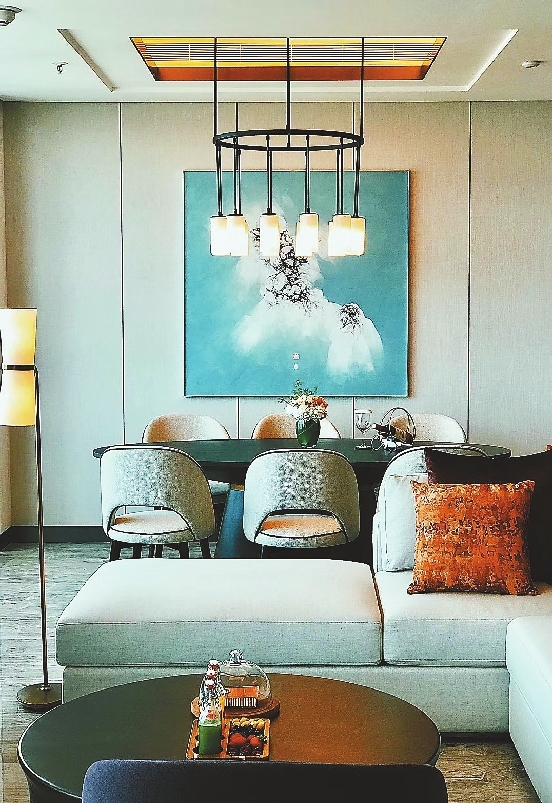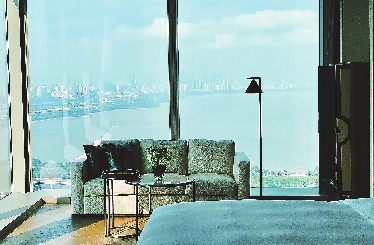 ACCOR China has announced the opening of Raffles Shenzhen, which joins the legendary collection of prestigious hotel addresses across the globe. The opening was celebrated with a gala, "Experience New Heights," held recently in the presence of over 300 invited VIP guests.
Throughout the gala, the iconic brand's timeless essence was introduced. Through a charity auction held during the gala, 3.16 million yuan was raised to support the Beautiful Shenzhen Foundation, an initiative by the Parkland Foundation. Auction items featured bespoke packages including the hosting of a private symphony event at the world's tallest music venue Sky Concert Hall, as well as the VIP experience at the Sky Concert Hall opening performance featuring famous Russian soprano Aida Garifullina and a dining experience with the star.
Raffles Shenzhen is strategically situated in One Shenzhen Bay, with direct connections to the adjacent Qianhai-Shekou free trade zone in the rapidly developing Nanshan District. The 72-story building is an unmistakable beacon in Shenzhen's skyline.
Along with the hotel, the building includes Sky Concert Hall, certified as the highest music hall in the world, on the 71st floor, as well as a Raffles brand residence, a helipad on the roof, excellent grade-A office space, a renowned car showroom and international clubs, just to name a few of its occupants.
Internationally acclaimed Manhattan-based architecture firm Kohn Pederson Fox Associates (KPF) was responsible for the architecture of Raffles Shenzhen, evoking emotional splendor through its contemporary yet classic aesthetic. By combining Chinese cultural elements with coastal views, Dubai's LW Design provides a resplendent turn for the hotel's interior design. Each of the 168 meticulously appointed guestrooms and suites offer generous layouts with breathtaking views of scenic Shenzhen Bay, Hong Kong and beyond.
Raffles Shenzhen offers outstanding levels of international gastronomy through its six signature restaurants and bars, each enhanced by panoramic views. It also boasts 3,000 sqm of event spaces including a column-free grand ballroom and eight multifunctional halls.
From the legendary Raffles Singapore born in 1887 to Raffles Shenzhen, which is the third Raffles hotel in China, Raffles has cultivated a special place in many people's hearts around the world.
Gary Rosen, chairman and chief operating officer of Accor China, says, "We are so proud to introduce Raffles' latest addition to the world with the significant location in Shenzhen. Raffles Shenzhen is a magnificent new icon that offers an oasis of calm and charm, with a compelling mixture of cultures and styles to reflect Shenzhen as one of the most vibrant cities in China."(SD News)