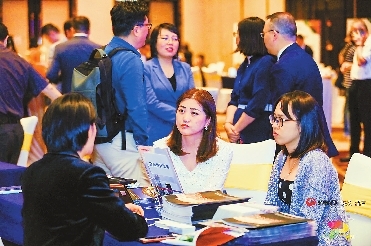 YMCI Group from Yunnan Province conducted its hotels and conventions and tourism roadshow in Shenzhen with 15 related enterprises May 24. Shenzhen is the last leg of this year's roadshow, following Beijing, Shanghai and Hangzhou.
During the roadshow, YMCI Group presented its diverse resources to guests and media and showcased the beauty of Yunnan.
YMCI Group has 18 opened hotels and another 12 pre-opening hotels, with a total of 7,400 rooms. It is the largest owner of IHG Hotels Group internationally, and the most important partner of Banyan Tree Hotels and Resorts in China.
This was the third time that YMCI Group has organized its privileged hotels, tourism resources and convention resources to promote them as a whole. It aimed to integrate the advantages of each individual property to enhance the reputation of Yunnan leisure travel.(SD News)