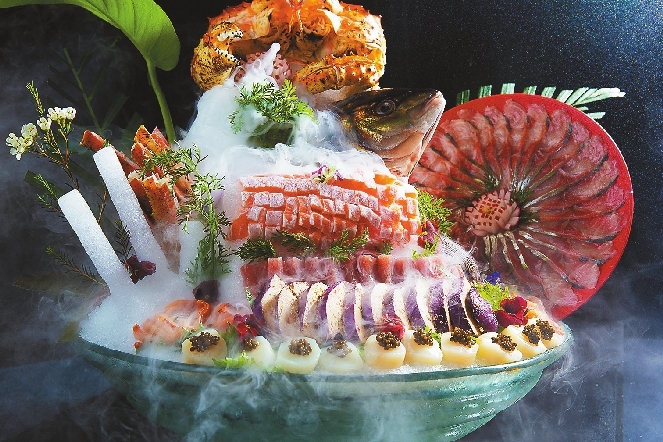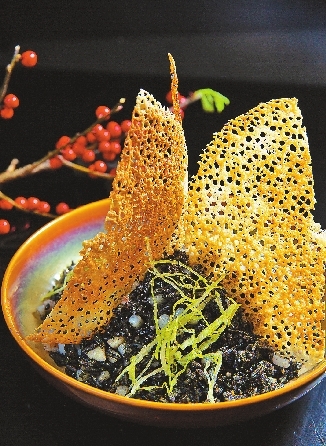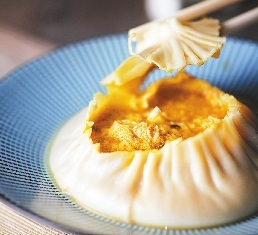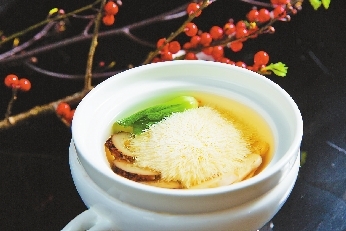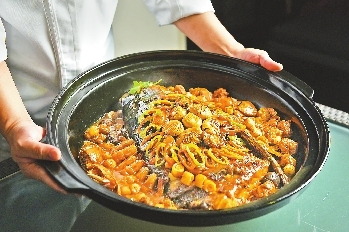 SHANG Garden at Futian Shangri-La, Shenzhen has recently launched a new menu featuring over 100 dishes of which nearly 70 are new.
The menu retains classic flavors while introducing new gourmet creations by chef Anthony Dong. Patrons are able to taste the best as they indulge in Shang Garden's signature favorites, as well as gastronomic innovations from the Chinese culinary world champion.
While maintaining the focus on Huaiying and Cantonese cuisines, the new menu also introduces a number of Sichuan and Shandong dishes from 11 different categories: live seafood, appetizers, soups, poultry, meats, river fish seafood, vegetables, bird's nests, abalone and sea cucumber, rice and noodles, and dim sum.
Braised pork belly with yellow fish paste is one of Dong's highly recommended dishes, and it is easy to see why. The pairing of premium yellow croaker with Huaiyang braised pork presents a colorful clash of flavors that is strong, but not overwhelming.
Another heavyweight is the premium braised meatball. The meatball has a diameter of 15 centimeters and weighs 600 grams. The core is made of meat dough with three salted egg yolks and is covered with a layer of fully cooked dried pickled mustard, followed by a layer of diced meat. The meatball is then coated with a strong meat paste and braised for four hours before it is ready to serve.
Those looking for a dish with an auspicious name need to look no further than the stewed Qiandao Lake fish head. The heads of carefully selected fish from Qiandao Lake weigh up to 3 kilograms and are cooked in a refreshing thick sauce made with hairy crab meat, abalone, meatballs, prawns and other premium ingredients.
There is no better way to round up a feast than with the fried rice with cuttlefish and black truffle sauce. The combination of black truffle and sea urchin is a match made in heaven.
The new menu also retains many of Shang Garden's signature dishes, such as double-boiled tofu with matsutake and sea cucumber in superior soup. A piece of Japanese tofu is cut into a flower with 3,600 fine strands, and cooked in a soup brewed with sea cucumbers and matsutake. Other favorites include Huangqiao sesame cake and curry shrimp balls with colorful buns.(SD News)