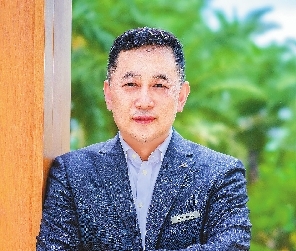 THE Shenzhen Marriott Hotel Golden Bay, located on a pristine beachfront at Dapeng Peninsular, has announced their appointment of Billy Zhang as the new general manager.
With an MBA degree from Sorbonne University in Paris, France, Zhang is a veteran of the hotel industry with nearly three decades of experience.
Having served at Marriott, Marriott Executive Apartments, Renaissance, and Courtyard hotels, Zhang is adept at teambuilding as well as developing sales strategies and exploring potential markets.
Prior to his present position, Zhang was the general manager of the Imperial Mansion Beijing Marriott Executive Apartments. As Chairman of the Marriott North China Business Council, which has 58 membership hotels, he has led many initiatives to promote the Marriott brands and given back to society via charity events.(Debra Li)