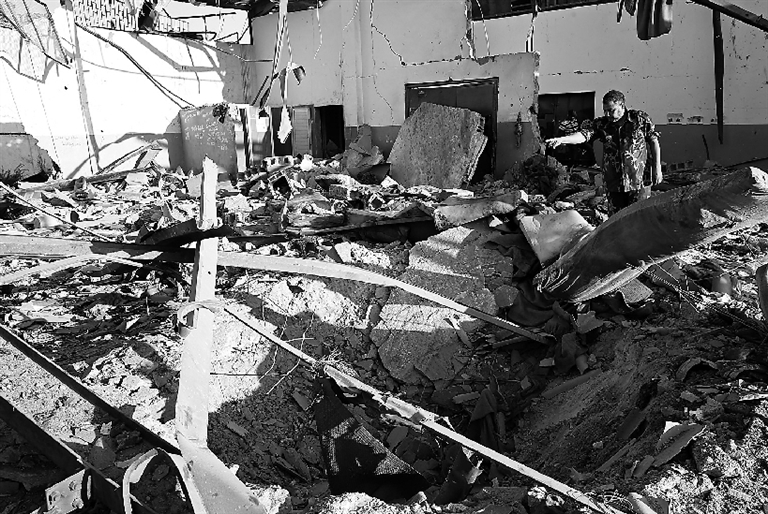 AN airstrike hit a detention center for migrants near the Libyan capital early yesterday, killing at least 44 people and wounding more than 130, the U.N. mission to the war-torn country said.
The airstrike raises further concerns about the European Union's policy of partnering with Libyan militias to prevent migrants from crossing the Mediterranean, which often leaves them at the mercy of brutal traffickers or stranded in squalid detention centers near the front lines.
It could also lead to greater Western pressure on Khalifa Hifter, a Libyan general whose forces launched an offensive on Tripoli in April. The Tripoli-based government blamed his self-styled Libyan National Army (LNA) for the airstrike and called for the U.N. to investigate.
A spokesman for Hifter's forces did not immediately answer phone calls and messages seeking comment. Local media reported the LNA had launched airstrikes against a militia camp near the detention center in Tripoli's Tajoura neighborhood.
Footage circulating online and said to be from inside the migrant detention center showed blood and body parts mixed with rubble and migrants' belongings.
Doctors Without Borders said the detention cell that was destroyed held 126 migrants. The aid group's Libya medical coordinator, Prince Alfani, said teams had visited the center just hours before the airstrike.
(SD-Agencies)