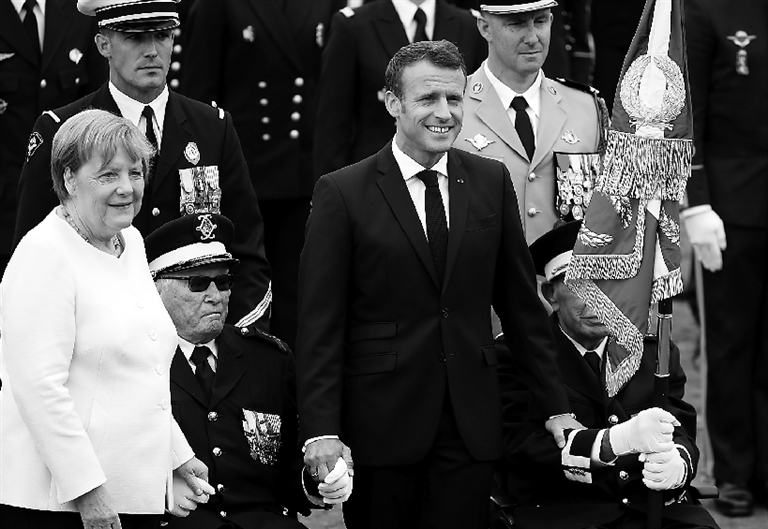 EUROPEAN leaders including German Chancellor Angela Merkel joined French President Emmanuel Macron in Paris on Sunday for the traditional Bastille Day military parade, which this year honored European military cooperation.
Flags of the 10 countries of the European Intervention Initiative, a joint military pact created last year, led the parade down the Champs Elysees Avenue in Paris. The attractions included hi-tech military gear such as drones, miniature autonomous vehicles, soldiers armed with anti-drone guns, and what looked like a "flying soldier" — a man swishing in the air on a flyboard, drawing cheers from the leaders and spectators.
Bastille Day commemorates the storming of the Bastille prison in 1789, one of the key events of the French Revolution. The day has become a national holiday in France. In 2017 U.S. President Donald Trump, as guest of honor, was so impressed he ordered a military parade in Washington for America's July 4 celebrations.
This year some 4,300 soldiers, around 200 vehicles and over 100 aircraft, some from other European countries, took part in the parade.
Macron said he wanted to highlight France's irrevocable commitment to consolidate French and European security.
"Acting together and strengthening our ability to act collectively is one of the challenges that the European Intervention Initiative, along with other key European projects, wants to address," he said. (SD-Agencies)