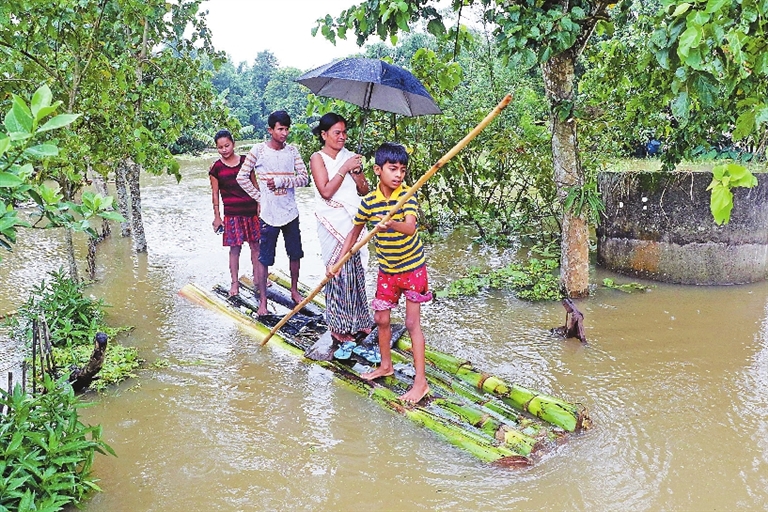 MORE than 130 people were killed and tens of thousands were displaced as storms and floods ripped through areas of Nepal, Bangladesh and India.
Nepal has the highest death toll, with at least 69 dead and 31 people missing. Search and rescue efforts were under way, with 2,500 people rescued, according to Nepal's Ministry of Home Affairs on Monday.
Television channels showed roofs of houses submerged in floodwaters in the southern plains and people wading through chest-deep water with belongings on their heads.
In Nepal, more than 16,000 people have been displaced from their homes as incessant monsoon rains pounded many areas, submerging large swathes of land, inundating homes, and destroying bridges and roads across the country.
India's northeastern states of Assam and Bihar were also hard hit by the floods brought by the monsoon, with more than 1.7 million people displaced and at least 10 dead in Assam. In Bihar, almost 2 million people were displaced.
In Bangladesh, in the past week, the rains claimed 29 lives, including 18 from lightning strikes and seven from drowning.   (CGTN)