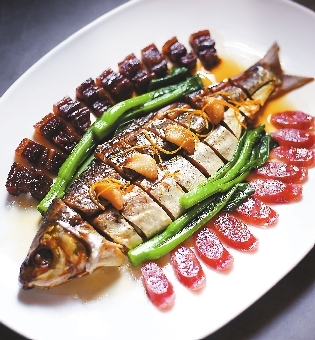 THE Westin Shenzhen Nanshan has unveiled the "Essence of Shunde" promotion at its Five Sen5es Chinese Restaurant, which will run through Aug. 31.
The hotel has invited guest chef Xie Zerong from Shunde Marriott Hotel, who is famed for his quintessential cooking and understanding of Shunde food culture. To guarantee the authenticity of the food presented, Xie has even brought with him many ingredients for the Shenzhen food festival.
Situated in the fertile Pearl River Delta with an abundance of natural resources, Shunde, now a district under Guangzhou City, has always been known for its impressive cuisine, which features the originality of flavors and yields the qualities of freshness, tenderness, silkiness, and crunchiness from its ingredients.
Recommended dishes are Shunde fish soup, steamed dried fish with preserved pork, Shunde stir-fried milk, double-skinned milk, and many more.
(Maggie Tang)