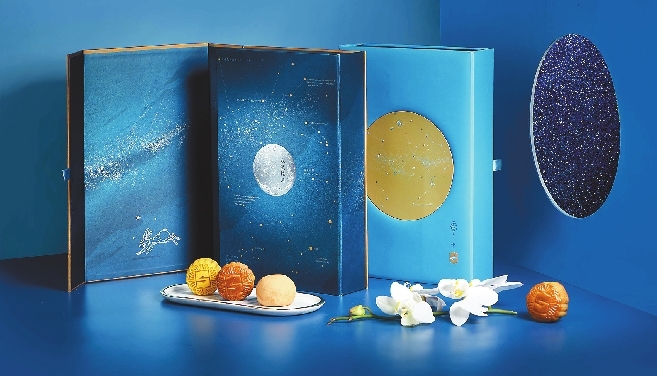 SHANGRI-LA Hotel, Shenzhen has launched a constellation-themed collection of Shangri-La mooncake gift boxes and hampers in celebration of this year's Mid-Autumn Festival. These gourmet mooncakes are the best choice for your dearest friends, family and business associates.
The brilliance of the moon, interwoven with a sea of stars, illuminates autumn's precious bounty like never before. Mooncakes can serve as gifts for expressing love and affection during the Mid-Autumn Festival season.
This year, Shangri-La Hotel, Shenzhen has launched 10 mooncake gift boxes and two Mid-Autumn Festival gift hampers. The packaging is uniformly designed by Shangri-La Group, drawing inspiration from the deep and quiet cosmos, and cleverly integrating constellations into the series. Twinkling stars represent the charming, wonderful and gorgeous stars adorning the sky on Mid-Autumn Festival night.
Shangri-La Hotel, Shenzhen's mooncakes present a rich variety of flavors, including lotus bean paste with egg yolk, jasmine tea paste, Yunnan-style cashew nut and ham paste, Yunnan-style flower paste, Momoyama-style mango and egg yolk custard, Suzhou-style crispy egg yolk paste and Suzhou-style crispy Longjing tea paste.
The dreamy mooncake hampers contain mooncakes, fine tea and valued wines.(Maggie Tang)