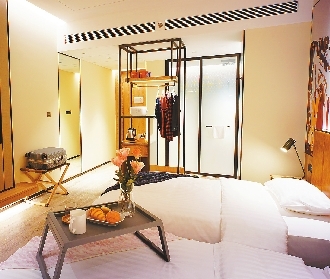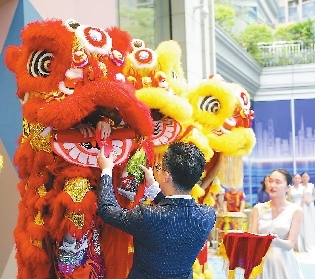 THE grand opening ceremony of Kare Hotel Qianhai, Shenzhen was held Wednesday. About 100 guests from Kaisa Group and Chuangzhan Holding Group attended the ceremony.
The hotel is Kaisa Group's third in the Kare series. Its operation represents the success of the Kare 3.0 series and its extension strategy. Kaisa Group now possesses 23 hotels throughout the nation.
Located close to Shekou Port and the airports of Shenzhen and Hong Kong, the hotel has a huge geographical advantage. The design of its guest rooms is inspired by the traditional architecture of Lingnan, and the colorful mosaics also give it a modern and fashionable feel. Additional facilities like the restaurant, two multifunctional conference halls, a children's entertainment area, laundry facilities, gymnasiums, and swimming pools are all accessible to meet the guests' demand of leisure and health.
The series of Kare Hotel is one of Kaisa Group's major products. With the core values of intelligence, greenness and making good experiences, Kare Hotel Qianhai, Shenzhen aims to provide high-quality service for all guests.
The successful opening of Kare Hotel Qianhai, Shenzhen marks an important step in Kaisa Group's development. Kaisa is determined to expand its business in the mid-market of first and second-tier cities and ambitious to provide service for the whole hotel industry.(Zheng Ruilin)