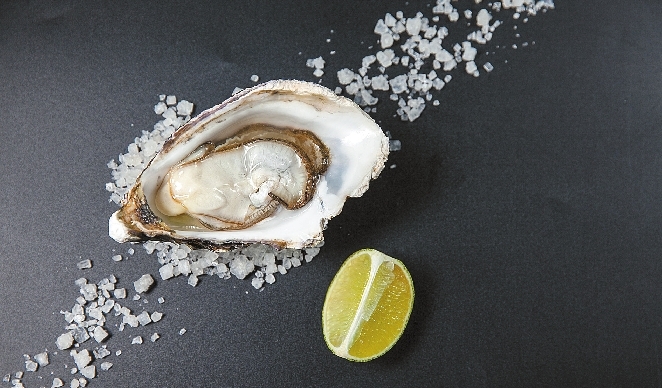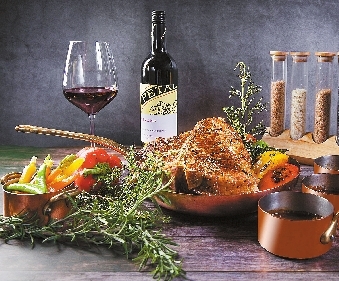 DUKE'S Wines and Grill at The Langham, Shenzhen is offering sumptuous dinners this summertime. Every Tuesday evening, Australian T-bone steak will be the main attraction, presenting a romantic set meal, while every Friday evening, French air oysters will be introduced with selected champagne to showcase ocean-fresh delights.
Every Tuesday night, the talented culinary team at Duke's works diligently to prepare the T-bone steak set menu. Five healthy ingredients, including oysters, avocado and quinoa, make up Duke's signature salad, which is crisp and cool for the summer.
For the grilled scallops, the chef selects Japanese scallops and Spanish ham. The sweet and salty flavors give it a multi-layered, more distinct taste. The Australian T-bone steak, which weighs up to 1 kg, is delicate and juicy. The sommelier selects four classic wines and guests can choose one bottle to go with the cuisines.
For the oyster dinner, Duke's chefs select from four different kinds of oysters flown in from France every Friday night to provide guests with the most delicious and fresh delicacies.
The fresh oyster native to Marenne d'Oleron in France has signature meaty and crisp flesh and with a delicate hazelnut-flavored taste. The Ostre'or from Normandy has a cool and crisp texture. The Ostra Regal Mini used an oyster "designated by the French royal family" because of its rich meat and sweet taste. The Elegance Oyster contains a firm and crunchy flesh, with a pleasant sweet flavor, leaving a lingering aroma in the mouth.
Duke's opens from 6 p.m. to 1 a.m. from Sunday to Thursday and from 6 p.m. to 2 a.m. on Fridays and Saturdays.(Maggie Tang)