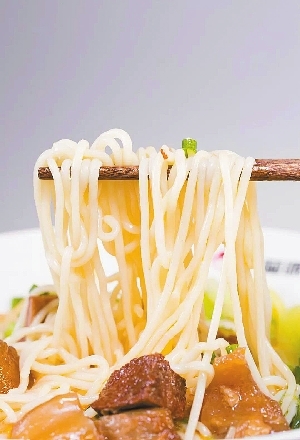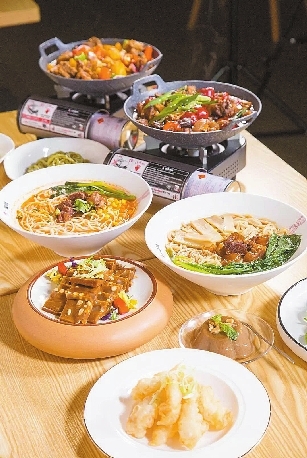 GOOD news for office workers! Noodle-making robots are drastically shortening the wait time for meals.
A restaurant called Yimianpai has opened, offering robot-made noodles at a speed of one bowl per 60 seconds, with six bowls of noodles being cooked at the same time. Located in Nanshan District, the new restaurant has a lengthy menu.
Developed by members of the Michelin China panel, Chinese cuisine senior technicians and International culinary masters, the restaurant is offering a menu featuring Michelin-grade dishes, including beef pot with pickled pepper, Panang curry with beef, crispy fish fillet, coffee pudding, Taiwan half-tendon half-meat noodles, and more.
One of the most recommendable dishes is noodles with tenderloin and tomato, which is savory with a hint of sweet-and-sour. The secret to the delicious noodles is in the broth. The broth is cooked for three hours and made from fresh cow leg bones. Besides salt, there are no other additives, thus preserving the natural stewy flavor. To maintain consistency, the broth is cooked with 5 kilograms of cow bones every day. Tender and a bit chewy after being simmered for several hours, it enables the sweet-smelling gravy and the unique aroma of beef to linger in the mouth.
With bright lighting, wooden tables, and a transparent kitchen concept, the restaurant environment feels clean and comfortable.(Chen Chujie)