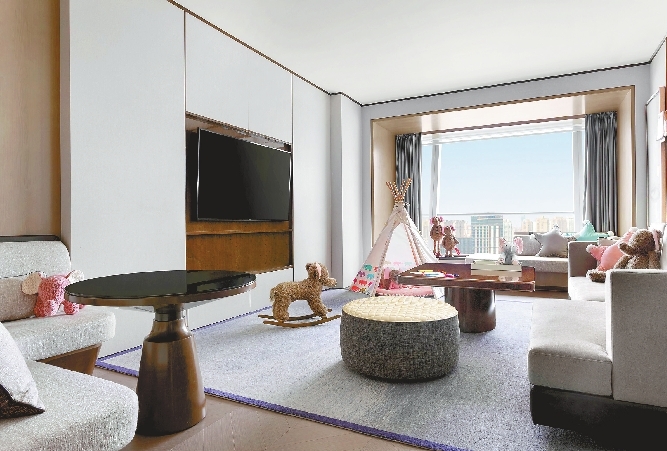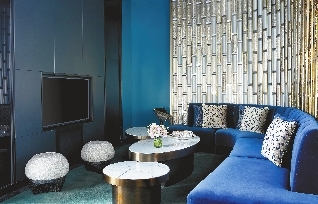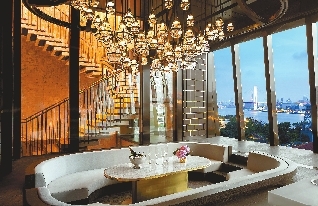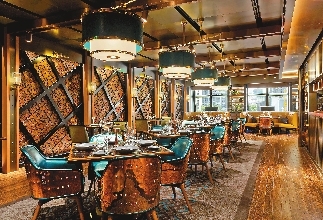 Zhang Yu
JeniZhang13@163.com
MARRIOTT International Inc. announced the opening of JW Marriott Marquis Hotel Shanghai Pudong on Aug. 8, marking the first JW Marriott Marquis hotel in China. The 515-room luxury property debuts in Shanghai's most dynamic commercial neighborhood situated near the Huangpu River and Lujiazui CBD.
Owned by China's Luneng Group, the new hotel is a new landmark in Shanghai that stuns with its outstanding luxury, heartfelt guest experiences and sleek modern design.
"JW Marriott Marquis Hotel Shanghai Pudong is set to redefine luxury hospitality in Shanghai with a forward-thinking design inspired by the surrounding neighborhood, the city's history and its unique culture. The hotel's extensive offerings will encourage guests to live in the present, experience life to the fullest and promises an immersive experience that will leave guests feeling nurtured and recharged," said Mitzi Gaskins, vice president and global brand leader of JW Marriott.
Designed by acclaimed architectural firm Skidmore, Owings & Merrill, the distinctive 39-story hotel complements the existing surroundings and embraces the vitality of the Huangpu River with its contemporary design.
Water elements unify the exterior and interior of the building, bringing a fresh new energy to the district of Pudong. Sustainable exterior glass panels unanimously slant 12 to 17 degrees to provide guests with a broader view of the city's landscape. A heated indoor infinity pool offers a space to unwind and relax and features luxury amenities, from state-of-the-art Dyson hairdryers in changing rooms to floor-to-ceiling windows on the pool deck offering magnificent views of the Huangpu River.
The property's 515 guestrooms are elegantly styled with sophisticated design elements, including modern-meets-classic, sumptuous cream and crisp white colors, as well as accent colors in the marble, fabric, wood and glass throughout the spaces to recreate the comforts found at home.
Each room is equipped with the latest amenities that cater to the needs of both business and leisure travelers, with luxury features including Simmons mattresses, 55-inch Samsung flat screen TVs, surround sound systems and Nespresso coffee machines. Toddler-themed rooms and family-friendly activities also foster engagement and togetherness amongst families.
From The Merchant Kitchen, an all-day-dining outlet featuring gourmet dining zones, and Flint, the hotel's stylishly upscale grill and bar, to its signature three-story restaurant mansion Le Manoir Ling and leisure spots such as the JW Lounge and Executive Lounge, the hotel serves up diverse world-class dining experiences. Twelve multi-functional rooms and banquet venues offer over 3,200 square meters of meeting space.