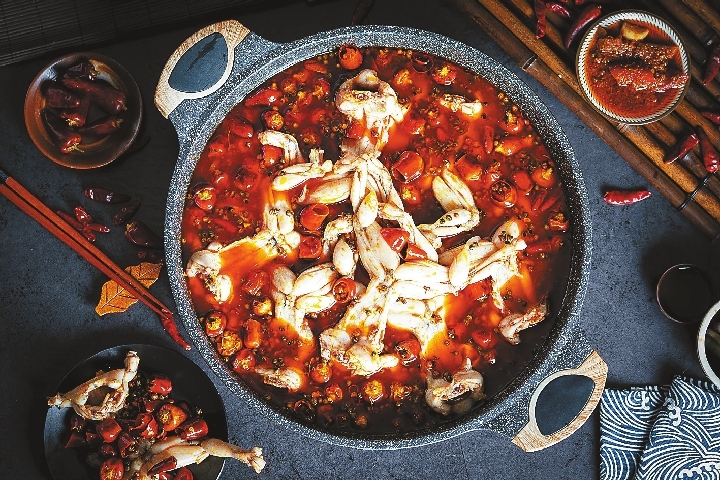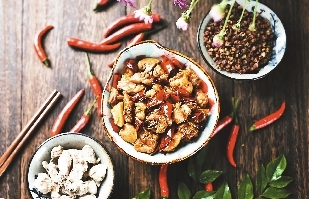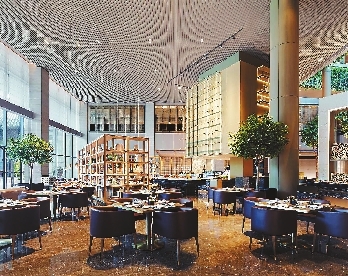 FROM now until Sept. 30, Sheraton Shenzhen Nanshan is inviting Fan Lin, a well-known chef at Sheraton Chengdu Lido Hotel, to serve as guest chef of a Sichuan-themed buffet feast at Xili Kitchen. With selected materials and crafty cooking techniques, Fan will present more than 20 classic dishes to guests at dinner time, delivering the charm of Sichuan cuisine to one and all.
With 25 years' experience with Sichuan cuisine, Fan has served a number of five-star hotels in Chengdu, accumulating profound and unique insights into innovative Sichuan cuisine.
Dishes to be presented include the boiled fish with Sichuan pickles, which features aromatic fermented kimchi and fresh, tender fish. The sautéed bullfrog in chili sauce with tender ginger is a good combination of spicy flavors and a smooth texture. The shredded pork is a flavorful dish with a tender, incomparably delicious and crisp outer surface; paired with a special Sichuan-style sauce that complements the peculiar tastes, each bite will leave you wanting more. The traditional Sichuan dandan noodles could lighten up your enjoyable mealtime by offering a long-lasting taste of various seasonings' aromatic spiciness and an incredible smoothness.
Other recommended dishes include the Kung Pao chicken, Chengdu-style diced rabbit, and Gele Mountain spicy chicken.
Besides the hot dishes, Xili Kitchen has launched two innovative Sichuan-style ice creams sure to ignite cravings that are impossible to resist.(Tang Li)