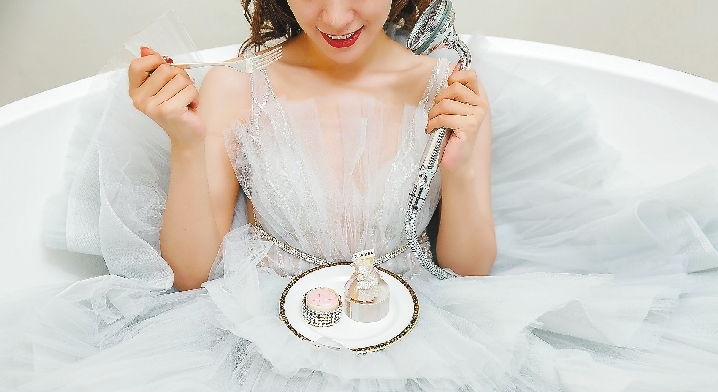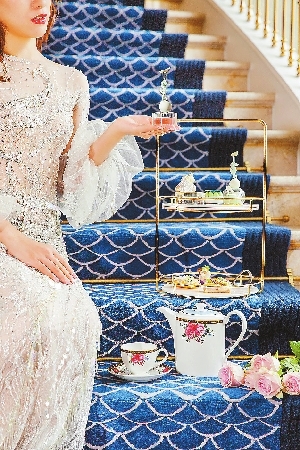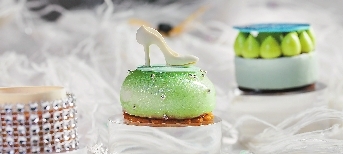 CONTINUING a 150-year legacy of European luxury, The Langham, Shenzhen is committed to providing guests with sincere service and enchanting experiences. Through Nov. 30, The Langham, Shenzhen will collaborate with haute couture brand The Atelier to present The Atelier by Prof. Jimmy Choo OBE Afternoon Tea.
The partnership will allow guests to enjoy specially crafted desserts at Palm Court and be dazzled by the elegance and charm of the latest wedding gown designs.
Inspired by the elements and design concepts of The Atelier wedding gowns, which often make use of themes such as the ocean, a starry sky and fantastical settings, executive pastry chef Francesco Mannino has come up with a special "Twilight" afternoon tea that is a treat for all the senses.
As a reflection of the elegance of The Atelier wedding gowns, Mannino created "Ray of Love" using cheese mousse and raspberry sauce as a base and adding to it a silky-white wedding gown made of almonds. "Love Moments" will bring back your romantic memories. "Oceanic Mystery" is a vivid recreation of a blue seahorse using Valrhona chocolate that adds a sweet aroma to the afternoon tea. "Lost Heels" features a tropical mousse with rich blueberry cream. Accompanied by this delectable selection of themed desserts, one will be in the mood for a lovely, relaxing afternoon.(SD News)