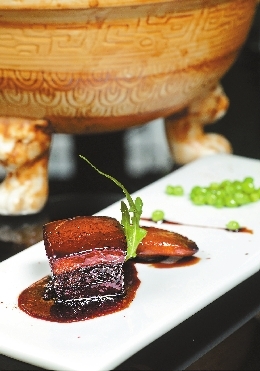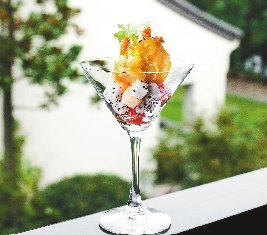 THE Chinese restaurant at Four Seasons Hotel Guangzhou, Yu Yue Heen, will invite talented chefs from the award-winning Jin Sha restaurant of Four Seasons Hotel Hangzhou at West Lake to present an array of authentic Hangzhou cuisines from Sept. 18 to 22. The rare cooperation between Jin Sha — a restaurant famous for fresh Hangzhou specialties — and the Michelin-starred Cantonese restaurant is much anticipated by local gourmands.
During the five-day promotion, guests can savor a "Jin Sha Feast" including classic Hangzhou specialties and Jin Sha signature dishes specially curated by the experienced culinary team. Must-try selections include the Hangzhou-style poached fish with sweet vinegar sauce, the cod fish soup with mushroom, the hazelnut goose liver pâté and spring onion pancakes, the braised pork belly with abalone, and the Longjing cream pudding.
On the 71st floor of Four Seasons Hotel Guangzhou, Yu Yue Heen showcases authentic Cantonese cuisines and the best of regional flavors from other parts of China, complete with extensive views and ambience that reflects the contemporary luxury of China.
Situated along the enchanting West Lake, Jin Sha is possibly the most coveted restaurant for authentic Hangzhou flavors in the region. During the 2016 G20 Hangzhou Summit, when Four Seasons Hotel Hangzhou at West Lake was one of the hosting hotels, several heads of state visited and patronized Jin Sha.
Guests who dine with the "Jin Sha Feast" menu and share photos on social media will stand a chance to win a Michelin Set Menu for two persons at Yu Yue Heen.
(Maggie Tang)