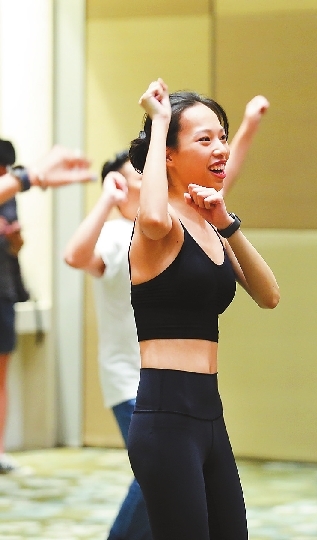 IN collaboration with an array of local wellness institutions, The Westin Shenzhen Nanshan unveiled its second season of Pop Up Day last Sunday. The event included an expertly curated itinerary, which included yoga and a night run, and offered a rare opportunity for wellness enthusiasts to experience various sports and get revitalized through the whole-day arrangement.
On Westin Pop Up Day, guests woke up to a flow yoga session in the morning and immersed themselves in uncommon tranquility and relaxation techniques. Getting energized and inspired through VPOWER Cycling, attendees followed the instructor in a unique indoor cycling journey. Then attendees experienced a training session with Glow Rowing. Finally they joined a sightseeing night run around the neighboring picturesque OCT area.
The Westin Shenzhen Nanshan is dedicated to preserving wellness in travel and has been a longtime promoter of recreational programs and activities for guests and community members.
(Maggie Tang)