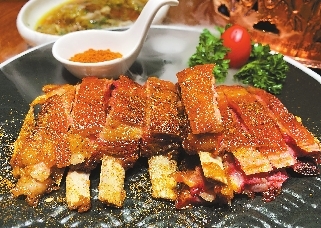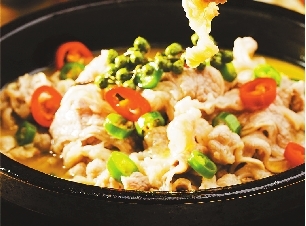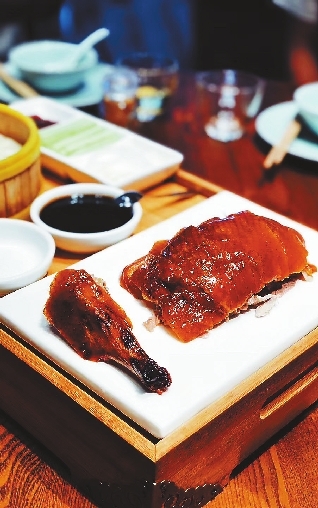 Chen Xiaochun
654789759@qq.com
SEVEN Duck, a restaurant under the catering group Northern Restaurant from the Chaoshan region of Guangdong, has opened a new outlet at One Avenue in Futian District. A restaurant dedicated to northern China-style cuisine, it has found success in South China's foodie town of Chaoshan.
"Northern Restaurant enjoys a history of 20 years. We are northern Chinese making northern food in the Chaoshan region, and we top the catering industry there," said Guo Xiaoli, chairman of Northern Restaurant.
According to Guo, the founder of the catering group was previously a staff member of China Southern Airlines and once worked for the airline's food company, thus bringing the standards of aviation hygiene to the catering group. "Our kitchen is open to the customers," said Guo.
Guo said that they have opened many outlets in the Chaoshan region, and now they are coming to first-tier cities like Shenzhen to develop more markets.
Beijing roast duck is the signature dish of the restaurant. All of the chefs making this dish are experienced chefs from Beijing. There are seven procedures to making Beijing roast duck. To get a glorious mouthful of Beijing roast duck, customers first place a paper-thin pancake on their plate, then pile it with home-made sweet sauce, two slices of crispy duck skin, tender duck meat, and a few sliced cucumbers and shredded onion before wrapping it into a bundle.
Apart from the mouthwatering roast duck, the restaurant also offers many other northern cuisines, including lamb spine hot pot from Beijing, pear soup, lamb kebabs with cumin and Beijing yogurt.