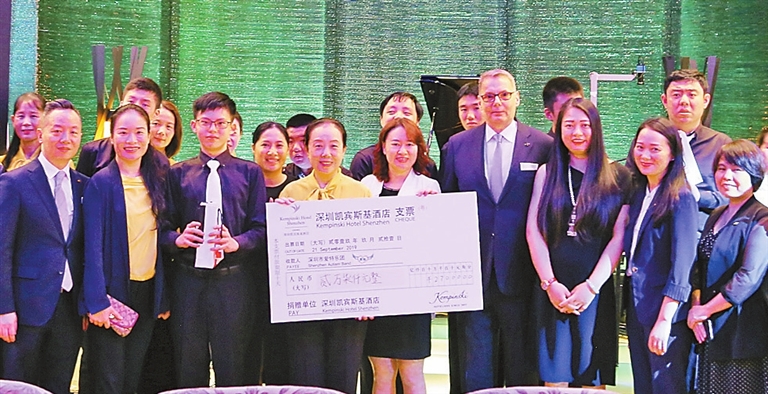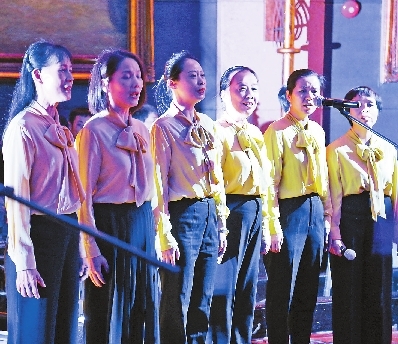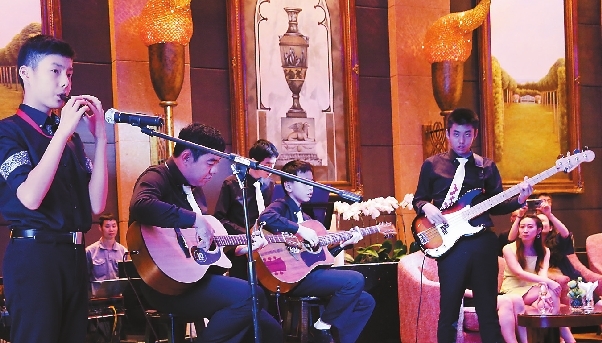 THE lobby of Kempinski Hotel Shenzhen was transformed into a mini chamber hall Saturday evening, where nearly 200 guests attended a special concert.
Featuring Aite Band formed by autistic children, pupils of Lang Lang Music World and Beijing String Ensemble, the event, aptly named "A Love's Concerto," marked the hotel's 13th anniversary.
The hotel's success couldn't have been achieved without the support of loyal clients and the community, said general manager Torsten Dressler.
"It is our social responsibility as well as Kempinski's corporate core value to give back to the community. Tonight we invite you to hug these autistic children together with us, to get close to them and to have a better understanding of them," he said.
The members of Aite Band, which was formed Oct. 17, 2013, gave a performance of songs and piano duets in collaboration with students of Lang Lang Music World, a prestigious local piano school.
The program included such familiar pieces as the spirited "Radetzky March" by Johann Strauss Sr. and Brahms' "Hungarian Dance." Special guests the Beijing String Ensemble performed Mozart's "Turkish March." At the end of the show, moms of the autistic children also performed a song in chorus, accompanied by Haifeng, a talented autistic teen, on the piano.
"We started the band to help our children to channel their emotions, which they cannot express freely like a normal kid," said Ms. Sun, mom of 36-year-old Beibei, the oldest member in Aite Band.
For the first 20 years of his life, Beibei treated his parents as if they were transparent and never responded to their questions. "Music not only helps these children live a fuller life, but helps them better communicate with the outside world," Sun said.
At the end of the show, the hotel donated 27,000 yuan (US$3,808) from the revenue of their room bookings towards Aite Band.
Apart from the 12 members, the band has arranged for more than 300 hours of free music training to help other autistic children in Shenzhen.(Li Dan)